Professor Dorothy Monekosso has been added to the Roll of BCS Honorary Fellows
Dorothy Monekosso is Professor of Computer Science in the Faculty of Arts, Engineering, and Technology, Leeds Beckett University. She holds a PhD in Space Systems Engineering from the Surrey Space Centre, University of Surrey.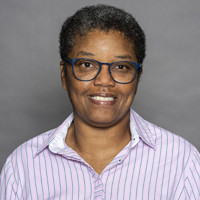 Dorothy holds a PhD in Space Systems Autonomy (autonomous spacecraft) from the Surrey Space Centre, a Master's in Satellite Engineering and Bachelor in Electronic Engineering. Her research interests are building Ambient Assisted Living (AAL) systems, Intelligent Environments (smart homes), and Assistive Robotics.
Specifically, she conducts research into sensor data analytics and decision support systems; applying machine learning techniques to human activity recognition, behaviour analysis and automated sensor failure detection and recovery.
She joins Professor Margaret Ross who was added to the roll in 2007. Margaret has written the following message:
"I am delighted to see now that Dorothy had been added to the HonFBCS. Dorothy now is the 6th women to be made HonFBCS since 1969, but as the 5th woman, please, please can we have some more ladies in this list SOON!!
Dorothy – many congratulations again!"
Dorothy has agree to present a webinar on 10 December (birthday of Ada Lovelace in 1815) for us , and it will be covering her ideas , as a mixture of her journey with the latest research that she is involved in, for a wider audience. This will definitely be something to look forward to in December!