The BCSWomen Committee welcomes two new members
BCSWomen recently welcomed two new committee members: Dr Helen Miles and Christopher East.
Helen Miles played a prominent role in last year Lovelace Colloquium in Sheffield and the BCSWomen in Research London hopper a few years back. She recently featured in our recent Ada Lovelace themed Science Cafe BBC programme.
Helen has agreed to take over from Dr Hannah Dee the running of the BCSWomen Lovelace Colloquium from next year coming to Sheffield again next March.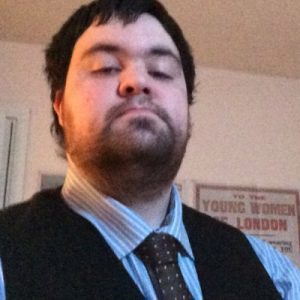 Christopher East is active within the BCS and serves as Secretary to the Internet specialist group. Below is a personal statement from Chris: "I already serve the BCS member community via the Internet Specialist Group committee, and am very proud to be adding the BCSWomen specialist group committee to the portfolio of things which I am involved in at the BCS – The Chartered Institute for IT. I try to be enthusiastic and will be doing my utmost from the now until whenever it is you decide you have no longer any need to have me on the committee to be the best committee member I can be. So, whatever it is that the future has to hold, I look forward to working with the whole committee, as well as the wider member base to forward the cause of Women within IT across the globe."
A big welcome to both of our new committee members!