Berkshire branch: Committee
The Berkshire branch is run by a committee elected at the branch AGM in September. Committee members with specialist skills are also co-opted from time to time.
Meetings
We meet from 7 till 9 pm on the first Tuesday of every month, online or in person when we can. Our meetings are open to all members. Please ask our secretary for joining instructions if you would like to attend all or part of any meeting, whether to contribute or just learn more about what we do. There would be no obligation to join the committee. See contact us link below.
Chair
Andrew Fieldsend

I was encouraged to join the BCS by my first employer, becoming a member in 1988, a Chartered Engineer and European Engineer in 1993 and a fellow in 2008.
After being an inactive member for some years due to work commitments, I joined the Berkshire committee in 2002, becoming Secretary in 2003, Chair from 2004-2010 and Secretary again from 2015 onwards. Outside the BCS, I am also a fellow of the IAP and member of the ACM and IEEE, where I am active in the Standards Association.
I originally graduated in Computational Science from the University of Leeds, and subsequently gained a postgraduate diploma in computing for commerce and industry from the Open University. I have had a variety of experience in my career to date, including software development, system operations and support, project management and a period as a self-employed consultant. I am now a Technical Consultant for DXC Technologies based in Aldershot.
Treasurer and STEM Ambassador
Chris Todd-Davies

Born a long time ago in NZ and moved to Queensland where I attended high school and University. Came to UK in the 70's and have been here ever since. I am married with 2 children and 3 step-children and have lived in Reading since 2009.
Now semi-retired, I was previously a Senior Project Manager with a German IT multinational. My projects were mainly for transition and transformation of IT infrastructure and systems following acquisitions or outsourcing. Over the last ten years I worked throughout the UK and in US and Europe on IT change projects.
My activities now focus around the BCS events such as TeenTech and getting volunteer links between local charities and colleges in and around Reading. I work with Tony Levene who focuses on the Wokingham area. Since September 2013 I have been the BCS Berkshire treasurer. I am also a regular attendee at 'SocialTech' meets and Reading Geek Night.
Secretary
Mike Buckland

After graduating from Cambridge University in Modern Languages, I taught German and French for 4 years before switching to the IT industry via the government's Training Opportunities course as a programmer and systems analyst. The exam gave me a Part 1 pass into the BCS membership in 1982. I qualified for CITP (Chartered) status in 1992.
I have worked as a trainer, programmer, project manager and consultant, in the public and private sectors in the UK and abroad, starting with Nixdorf Computer in Germany, followed by two stints with Oracle around seven exciting years as a consultant. Throughout my career and especially at Oracle, I have established links with the BCS at branch, corporate and individual level, and with schools and universities in the Thames Valley. I retired from full-time employment in 2016 when Oracle closed its UK Support Services division.
In my spare time I like spending time with my wife, 3 grown-up children and 5 grandchildren, walking the dog, enjoying the countryside, and playing an active role in my local church and in the community through language work, IT help for local charities, nature conservation and volunteer driving. I believe green living is important and am holding a solar keyboard in the picture.
Newsletter Editor
Michael Dzandu
I hold a BSc in Computer Science and Psychology; and an MPhil in Information Studies (librarianship) degrees from the University of Ghana. I am currently a Doctoral Researcher at the Informatics Research Centre / Business Informatics Systems and Accounting, Henley Business School, University of Reading, UK. My research aim is to develop a framework of human information interface for knowledge activities to support context-specific decision making on stored information in information systems.
Prior to this, I worked as an Assistant Lecturer in the University of Ghana teaching IT related courses. I founded and served as a Senior Partner of Micky Informatics Consult in Ghana, and provided IT sales and services, information consultancy, software development and research consultancy to small, medium and large-scale organisations. I also worked on several resource teams, delivering IT and records management training for employees in Ghanaian industries.
I have interest in human-technology interactions, knowledge management and analytics. In my spare time I enjoy football, and an active member of Reading Athletics Club and Parkrun.
I joined BCS in 2015, and currently volunteer as the Newsletter Editor for the BCS Berkshire branch. I like the enthusiasm and passion of the Committee members, and my role as part of the communications team helping to provide timely information to BCS Berkshire members.
Inclusion Officer
Daniel Cope
Daniel Cope is an accomplished professional with a wealth of experience spanning over a decade in the domains of IT, Legal, Governance, and Security. His diverse expertise has been acquired through extensive engagements within national and international organisations operating across the private, public, and third sectors, from financial services, to start-ups. Notably, Daniel attained professional membership in the British Computer Society (BCS) in 2017.
Throughout his tenure with the BCS, Daniel has assumed pivotal roles both within the organisation as a whole and Berkshire & Surrey branch, exemplifying his commitment and expertise. Commencing as a general committee member, he actively contributed his insights and expertise to the development of the society's initiatives & mission 'To Make IT Good For Society'. Subsequently, his exceptional proficiency in communication led to his appointment as the Communication Manager, effectively overseeing the dissemination of critical information within the BCS community. Building upon this success, Daniel ascended to the position of Vice-Chair, playing a central role in guiding the strategic direction of the organisation. Furthermore, he embraced the responsibilities of a diversity and Inclusion Officer, exhibiting unwavering dedication to fostering diversity and cultivating an inclusive environment within the BCS.
Daniel's scholarly interests extend to vital areas, including ethics, artificial intelligence, and machine learning. Through collaborative endeavours with leading experts, he has actively engaged in addressing intricate security and legal challenges while spearheading transformative agendas on a global scale in senior leadership positions.
Renowned as an industry leader, Daniel Cope has significant recognition for his profound expertise in the domains of IT, Legal (with a specialisation in technology and privacy/protection), Governance, and Security. His thought leadership is evidenced by his engagements as a keynote speaker at numerous international conferences. Moreover, Daniel's philanthropic endeavours demonstrate his commitment as he dedicates substantial time and energy to various organizations and charities. Through his unwavering dedication, he endeavours to effect positive change in society and make a meaningful impact on the lives of others.
General members
Ugo Ekpo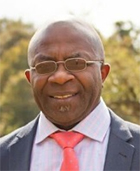 Ugo is a Cyber Security professional who has worked in the IT industry for over 25 years. He has a BSc(Hons) in Computer Science, PGDip in Software Engineering, Master's degree in Cyber Security, and is an entrepreneur and Chartered Member of British Computer Society.
Over the years, Ugo's professional responsibilities have included management roles in testing with extensive experience in billing, quality assurance, systems configuration and has successfully delivered multi-million pound programmes, working for blue chip companies such as BT, Fujitsu Services and O2 UK.
Ugo is interested in projects where Artificial Intelligence / machine learning solutions are developed to mitigate Cyber Security problems, and Cloud Computing issues. He is involved in research projects which focus on developing Cyber Security solutions for African institutions and businesses.
He has written and published the following:
Introduction to Cyber Security: Fundamentals - available in hard copy and as an audio book
Test Management for the 21st Century - to be published early in 2021.
Ugo supports charities such as the British Heart foundation, British Polio Fellowship and Alzheimer's Society. He is also involved with some humanitarian projects in Nigeria. His hobbies include meeting new people, listening to music, being creative and reading interesting books.
Ian Scott
Photo and bio to follow.
Jacqueline Watson
Photo and bio to follow.
Buki Ogunleye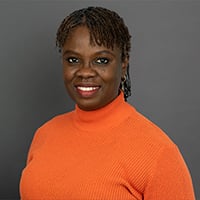 I have been in the IT sector for 20+years, starting as a system engineer and graduating to architecture design, becoming an Enterprise Architect before becoming a people manager. I have worked with various technology companies always selling technology to customers from Novell from back in the days to Oracle as my immediate past employer and currently work as a Cloud Solution Architect Manager with Microsoft. I have a masters degree in Information Systems Management from University of Salford and have a recent passion for Design Thinking. I joined BCS last year after being invited and introduced by Coding Black Females (CBF), a group of black IT females that mentor and promote the growth of IT within black females. I love sharing my knowledge and learning new things.
Paul Leroy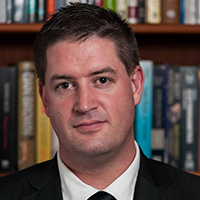 Paul is originally from Johannesburg, South Africa where he studied heavy current electrical engineering and data communications, intending to go into industrial automation. After graduating from The University of the Witwatersrand in 1998 he quickly moved from electronic research and development for heavy industry into networking. He has worked in many roles from network design, network implementation, enterprise sales for a carrier ISP and everything in between.
He moved to the Berkshire in 2018. He is currently working primarily as a Google Cloud trainer across all disciplines (Architecture, Data Engineering, Application Development, DevOps and Machine Learning) and is also involved in a small SaaS startup as CTO.
Kishore Meda
Photo and bio to follow.
Yana Yatsiuk
Photo and bio to follow.
Documents
The Committee and Council share electronic documents to help organise the branch. They also have access to a secure committee area linked from the BCS members' login.