Data Management specialist group: Committee
Here are the members of the Data Management specialist group committee.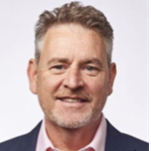 Chair
Ed Evans BSc FBCS
Data Consultant
Currently working at the Open Data Institute leading work in applying data ethics and creating sustainable data sharing ecosystems.
Ed helps organisations with practical and actionable data strategy, data governance, data services and the implementation needed to make it happen.
As founder and NED of New Digital Business (NDB) he helped to build an international digital consulting business from start-up.
Ed wants the BCS DMSG to support and inspire data professionals.
Vice Chair
Dan Cope
Thought Leader
CDO & Data Management- Data Privacy, Protection, Governance, Ethics, Legal, IT. - Director Level
Events Coordinator
Jon D Ratcliff
Principal Data Enterprise Architect
Full bio to follow.
Treasurer
Terry Freedman
Full bio to follow.
Comms and Social Media
Julian Schwarzenbach CITP FBCS
Consultant, Author & Trainer
Julian is an experienced data management practitioner providing consultancy services to a range of large organisations. He is involved in standards development, including ISO 8000 series, ISO 55013, BS 10102-1 and -2. He is co-author with Tim King of "Managing Data Quality: A Practical Guide".
Julian was Chair of the DMSG from 2010 to 2022.
Academic Liaison and Inclusion/Diversity Officer
Dr Jagdev Kaur Bhogel FBCS
Associate Professor in Computer Science
Jagdev is the Head of Computing and Data Science Department at Birmingham City University specializing in Database Management teaching/research. Jagdev has a career in academia spanning nearly 4 decades and is a Senior Fellow of the Higher Education Academy.
Jagdev joined the BCS as a student member in 1982 and is now Fellow of BCS. She has been a BCS Examiner and has been engaged in BCS Accreditation work for the past 5 years.
She is a STEM Ambassador and an active member of the University Equality, Diversity and Inclusion Committee. Jagdev is passionate about addressing the gender gap in technology.
Committee members
Barbara Bell MAAT MBCS
Business Solutions Data Analyst
Barbara is a Data Analyst, Trainer and Assessor. With over 25 years previous work experience in both the Public & Private Sector Financial/Data/Project Management; Leisure Management including Operations, Sales/Marketing. Barbara also delivers Data Governance & Compliance; Education, Training and Development across all job roles.

Ashish Bhatt MEng (Hons), CITP, CEng MBCS, CIMP 
Project Manager
Full bio to follow.

Lisa Goldsmith BSc (Hons) MBA MBCS
Founding Director and Consultant
Full bio to follow.

David Gradwell MA MBCS
Owner Director
Full bio to follow.

Nic Granger BA (Hons) MBA FCA CITP FBCS CPFA BFP MIoD 
Executive Director
Nic's focused her career on data and analysis, process improvements and leadership of transformation programmes both with digital, data & technology and finance. Having worked internationally and in the UK in healthcare, local and central government, as Director of Corporate for the North Sea Transition Authority she currently leads a diverse team delivering services including digital transformation, data policy, digital services, IT and finance.
As Chair of the Offshore Energy Digital and Data Strategy Taskforce Nic launched a strategy to digitally unite the offshore energy sectors and currently chairs the Offshore Energy Digital Strategy Group.

Jonathan Hedley RITTech MBCS
Data Management Consultant
Jonathan is a Data Development and Analysis specialist with an accomplished career in the Hospital/Healthcare and Data industry; including an 18-year career in the NHS (Pathology Laboratory Services, followed by Data Quality Assurance) He is now working in the private sector and is a registered Professional IT Technician.
Jonathan is passionate about Data & Performance analysis and Data Management. He joined the BCS in August 2022 and is a Committee Member of the BCS Newcastle & District Branch.
Jonathan is also an Accredited Mental Health First Aider.
Liz Smith MBCS PCQI
Head of Compliance
Full bio to follow.

Paul M Smith BA (Hons) MDipNLP CISM
Councillor/NED
Full bio to follow.
Soyini Taylor MSc MBCS
Lead Business Architect
Soyini is an IT professional with over 16 years of international experience within various industries. She is currently a Lead Business Architect at Salesforce where she helps clients identify and prioritise business outcomes and goals for digital transformation. With a background in databases, she has also completed a Masters in Software Systems. Later she progressed from being a DBA to a data architect (team, department and enterprise-wide) before arriving at Salesforce.