Dorset branch: Committee
Here are the members of the Dorset branch committee.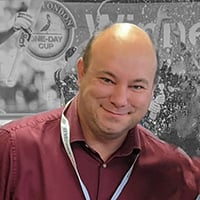 Chair
Shannon Johnston
Vice Chair & Secretary
Richard Frame
Treasurer
Paul Jenkins

Paul Jenkins is a Lecturer in Computer Science at Cardiff Metropolitan University and a Visiting Research Fellow at the University of Portsmouth. He is the former Head of Information Technology Wing at the Defence School of Communications and Information Systems, Ministry of Defence, UK, where he was responsible for ICT and Engineering training of military personnel to degree level. He gained his PhD in 1988, in Engineering (Applied Mathematics and Computing) from Cardiff University, UK.
He has worked for Glamorgan University as a Senior Lecturer in Computing, followed by a period as Quality Assessment Manager for the Higher Education Funding Council for Wales. He joined the Ministry of Defence, UK in 2008 as Head of Information Systems (DCCIS), then Deputy Head of ICT Faculty (DSCIS) and finally Head of IT Wing. In addition, he is the treasurer for the British Computer Society (Dorset Branch). His research interests include Fuzzy Logic, Computer Security, Software Engineering, Forensics, Big Data, Cloud Computing and the Internet of Things.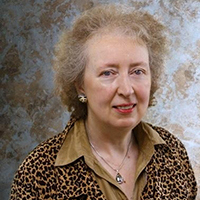 Inter-branch Liaison
Margaret Ross
Margaret Ross MBE, CITP, CEng, FBCS, FIST is Emeritus Professor of Software Quality at Solent University. Having started from mathematics degrees, leading to computing, and still acting as an External Examiner for Phds. I have been involved as a volunteer for many years on with the BCS and BCSWomen SG, as a BCS Unconscious Bias trainer, previously on BCS Council and Trustee Board, and actively involved with Hampshire and Dorset Branches, and several other BCS Specialist Groups. I have been lucky enough to be awarded MBE, BCS HonFBCS, BCS John Ivinson Medal, and a runner-up in 2020 for the BCS Society Medal and added to the 2020 Computer Weekly's Hall of Fame. I am keen to encourage girls into computing, and to upgrade members to gain FBCS and achieve Chartered Status.
Early Careers Advocate
David Bain
I'm an IT Manager for a medium-sized business within aviation, where I'm delivering IT operations and cybersecurity, also participating in EU and global aviation-based cybersecurity advisory groups. I'm a keen tech-head and always find time to keep up with the latest technology in business and gadgets at home. Before managing IT, I worked as an IT Systems Engineer, and in a support role, I graduated from Bournemouth University (BU) in 2016 with a First-Class Honours BSC Computing degree. I also have prior experience with technical theatre and shop-floor retail.
I joined as a member of the BCS due to the close relationship between the BCS and BU; I chose to continue membership following graduation and later step up to be a member of the Dorset committee due to the educational opportunities and to network more often with industry peers. As someone early in their career, I'm also looking to connect with people early in their IT careers. Please feel free to reach out and connect on LinkedIn or Twitter @daveba.
BCS Membership / Qualifications: MBCS and CISMP.
Inclusion Officer
Luke Parsons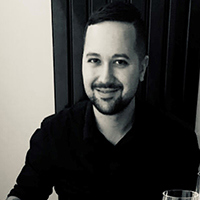 Luke Parsons is a senior business analyst working across multiple agile transformation and process redesign projects within the local government. Luke has a wealth of experience of both agile and waterfall within both local government and financial services.
With a keen interest in putting usable data into the hands of end-users and making processes better for customers, he holds an AMBCS membership. He is in the final stages of completing the International Diploma of Business Analysis. Luke also has professional certificates with the Charted Insurance Institute and Charted Institute of Loss Adjusters.
Luke joined the committee to give other members the help, support, and guidance he received in early studies and help other BAs and IT professionals in their journeys.
Committee members

Richard Gunstone

I am information security and assurance consultant, and in one form or another I help organisations and senior leaders design, start and run effective cyber security practices. I am a Certified Senior Level Senior Security and Information Risk Advisor, and a Chartered IT Professional. I've experience at a variety of levels, including HM Government IAS1. I am a mentor in the BCS Career Mentoring Network and ISO / IEC 27001 Certified Lead Implementer. Please see my professional website for further information.
I'm a CESG Certified Professional / Chartered Professional Member of the BCS (CCP CITP MBCS). I also hold the BCS Certificate in Information Security Management Principles (CISMP with Distinction).
BCS is an important institute through which professional development can continue beyond education (e.g. university). I think the BCS is a must in the connected world of today. Our efforts at BCS increase the societal debate about new technology, the benefits as well as the broader implications, supporting the goal of a connected, digital economy. We must all play a part in making that happen.
Tim Albiges

Tim Albiges MBCS is a PhD student at Bournemouth University, researching AI and data fusion for healthcare remote care with a particular aspect of Chronic Obstruction Pulmonary Disease (COPD). Tim entered Computing after being registered Blind in 2016, where he did a Diploma in Computing at Bournemouth and Poole College, achieving a Distinction. He completed his Bachelors degree at Bournemouth University with a focus on Computer Networks, System Development and Data Management and achieved First Class Honours.
Tim is interested in Accessibility and promoting accessible designs, and has supported companies with accessible talks and accessibility testing. Tim has been a member of the BCS since 2017, which has been a great support in gaining skills and knowledge, and now supporting the Dorset Branch Committee to give back. For more information about Tim, please visit his LinkedIn profile