Green IT specialist group: Committee
Here are the members of the Green IT specialist group committee.
Chair
Alex Bardell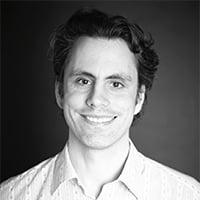 Alex is a business-driven Consulting Architect/ Programme Manager with a background in IT Strategy and Architectural design. His expertise relates to Enterprise and Solution architecture and he is certified against the TOGAF 9 methodology. He is able to fulfil the role of Project and Programme Management, having completed the IBM PM accreditation Programme. and provide Advisory Consultancy services. Alex has undertaken a number of roles in his career and has exposure to Digital Software Development and Testing; Hardware Manufacturing and Sales; Infrastructure Services and Strategic Outsourcing; Consultancy Services. He is able to engage throughout a programme life cycle and has experience of working in New Business Development and Client Relationships.
Upon attaining the Senior IT specialist certification, Alex was invited to join the British Computer Society, where he was elected to the Green IT committee. The objective of the committee is the promotion of sustainable practices within technology and the development of technology solutions needed in the delivery of carbon dioxide reduction.
Over time he has developed his expertise by becoming a subject matter expert for sustainable IT standards and approaches.
Vice Chair (UK)
John Booth

MD of Carbon 3IT. John owns and runs Carbon3IT Ltd, a sustainable IT consultancy, which provides IT energy auditing software and physical smart metering solutions. It also provides Sustainable IT consultancy. I have recently completed a BSc in Technology with Environment and Development with the Open University. John has been in the industry since 1981 when he started his apprenticeship with BT, he have bid and project management experience, is a certified PRINCE 2 practitioner, holds the ISEB / BCS Foundation Certificate in Green IT & the EU Code of Conduct for Data Centres. He lives in a tiny village outside of Warwick, with website www.carbon3it.com. He is a member of the BCS Data Centre specialist group committee.
Committee (Overseas)
Motassim Thupsee

Motassim is currently working at Ceridian Mauritius Ltd as Principal IT System Administrator. He has over 18 years of experience in IT field together with managerial experiences. He has experience working in Maurtius, Canada as well as the UK. He was also Secretary and Liaison Officer of the BCS Mauritius section. He is a member of the BCS Best Practice committee, and the recording and broadcasting sub-committee and assisting with developing the in the Volunteer portal. He was involved in Recording the members convention in March 2013. He was also the winner for the BCS e-learning SG Poster for UK competition in 2012. He currently holds Microsoft certification and is MBCS. Email: mthupsee@hotmail.com, Skype: mthupsee
Secretary
Bob Crooks MBE

Bob is the Green ICT lead for Defra. He is a member of the HMG CTO Council's Green Development Unit and has contributed to work by the BCS Ethics Forum's Carbon Footprint Working Group as well as the proposed ISEB Green IT Qualifications. Since leaving university in 1975, he has worked in Defra and its predecessor organisation MAFF across all aspects of IT systems from programming, analysis and design as well as project management and IT strategies. Bob is CITP, MBCS.
Membership Secretary
Margaret Ross MBE

Margaret is Professor of Software Quality at Solent University. She is active on the BCS Green IT specialist group qualifications. She is on various committees, including BCS Quality specialist group, BCS e-Learning specialist group, BCSWomen and very active in both the branches and specialist group communities of the BCS. Margaret is CSci, CEng, CITP, FBCS, FHEA and also Honorary FBCS. Email margaret.ross@bcs.org.uk, please put Green IT specialist group in the subject line.
Treasurer
Denise Oram
Denise is a lecturer in the School of Computing and Communications Technology, Faculty of Business, Science and Technology, of the Glyndwr University, North Wales. Denise is MBCS.
Committee
Maureen Childs
Mark Dansie
Dave Locke
Santana Luis
Richard Lanyon-Hogg CEng, CITP, FBCS

Richard is an IBM Distinguished Engineer and Executive Technical Director focusing on the Industrial and UK High Value Manufacturing sector. His focus role is to provide technical leadership in the areas of sustainable infrastructure innovation, strategy and architecture.
Richard is currently leading a series of Industry 4 projects, these include remote controlled robotics for aerospace Maintenance Repair Operations; Augmented Reality on hand held mobile appliances for factory machinery diagnosis; and embedded Sensor technology (IoT) for systems behaviour. He is also currently leading the development of a cloud based Information Architecture for an aerospace manufacturer, working with the Advanced Manufacturing Research Centre at Sheffield and the Manufacturing Technology Centre at Coventry; this project is sponsored by Innovate UK and the Aerospace Technology Institute.
Richard has worked with many organisations in almost every industry sector focusing on complex systems engineering.
He was co-contributor to the books CBI Guide, Innovation, Making IT happen and Business in a wireless world; and with the support of Defra launched several public papers on the 'Greening of the IT Enterprise' Richard has won several awards for his work on Autonomic Computing and sustainable IT, including a BCS Gold Medal and the European Green IT Award. He is also a patent holder on wireless technologies, a Chartered Engineer and Fellow of both the Institute of Engineering Technology and BCS, The Chartered Institute for IT.
Professor Colin Pattinson

Colin is Head of School of Computing, Creative Technologies and Engineering, and Professor in Mobile and Converging Technologies at Leeds Metropolitan University, where he runs the MSc in Green Computing; he co-authored the University's Green IT strategy and is researching computer hardware and software sustainability and performance through a number of projects and consultancy work. He also teaches network management at undergraduate and postgraduate levels in the University. He received BSc (Hons) and PhD degrees from the University of Leeds and is MBCS.
Meena Shah
If you wish to contact the committee please do so at this address - greenitsg@bcs.org.uk