Learning and Development specialist group: Committee
Here are the members of the Learning and Development specialist group committee.
Chairperson
Kevin Streater FLPI CITP FBCS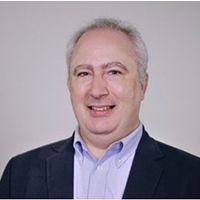 Kevin Streater joined ForgeRock in October 2012 as Director, Global Training and Academic Sales. In this role Kevin is leading the development of an innovative open source training business to provide skills in ForgeRock's Open Identity Stack.
Prior to joining ForgeRock, Kevin spent three years at The Open University as Head of IT Industry Engagement after 18 years in various service delivery, project management and training leadership roles at Sun Microsystems.
Kevin is a Chartered Fellow and vice-chair of Council of the BCS, The Chartered Institute for IT, Fellow and Member of the Advisory Board of the Learning and Performance Institute and Freeman of the Worshipful Company of Information Technologists.
Kevin holds a BSc. (Hons) in Computer Science from City University, London, and a Postgraduate Certificate in Business Administration from The Open University.
Treasurer
Mark Palmer

Mark has had a varied career working for commercial (Sun Microsystems, QA Training, Arch Apprenticeships), academic (Open University) and membership (BCS) organisations, in a variety of service orientated roles. Starting as a Hardware engineer and moving into learning and development as a consultant, business manager and account management.
More recently Mark has been involved in apprenticeships initially at the Open University and latterly as an assessor and now as a Learning & Development Coach for apprentices working on the standards. He also works as a Subject Matter Expert for both the BCS and City & Guilds on the apprenticeship standards. He has worked on skills frameworks SFIA and SFIAplus.
Secretary / Membership Secretary
Gary Thornton CEng MBCS MIET 
Gary started his career in High Power Electrical Engineering, and moved across into Telecommunications & IT 30 years ago. He has been involved in the development & support of some very large data networks and in the roll-out of European cellular networks.
Until 2013 he was a major shareholder in the leading independent global provider of data centre & telecommunications training where he played a central role in the development of internationally recognised qualifications such as Certified Data Centre Design Professional (CDCDP), Certified Data Centre Management Professional (CDCMP) and Certified Data Centre Energy Professional (CDCEP), as well as working with the European Commission and the US Department of Energy (DoE) on piloting new data centre energy efficiency initiatives.
He is currently involved in attracting young talent into the IT & communications sector and in developing learning & development programmes to meet the present & future needs of the industry.
Events Organiser
Michelle Kaye MBCS FLPI Tap.Dip

Michelle's career has spanned, officially, 20 years - working from a training company, to in-house trainer, and finds her currently working as a contract trainer with her own company.
The work covers many aspects, from the training lifecycle (talk to people, design a course, write the course, write the notes, setup the room, run the course, take down the room, talk to people again), to supporting staff (answer calls, fix problems, move kit around etc).
During her 'life' outside of work, she's an avid reader (sci-fi, fantasy, romance), sadly she's now hooked on Facebook and some other social networks. TV and Films are also a love, but Michelle doesn't have time to sit and watch too much at the moment.
Education Liaison
Ken Gaines 

Ken has been "in" the ICT industry since leaving school and classes himself more as a super-user rather than a techie. Having worked in computer operations, supervisory skills training for the IT world, software sales and marketing, Ken became involved with education as a part-time lecturer for Weston College during which time he also undertook a Business Administration degree that took him into marketing – with a bank.
From there he has been pulled back to learning, first with training CRM and marketing systems for a legal accounts firm, then as a Curriculum Manager back at Weston College. This was followed by a brief foray into the world of IT Management with a firm of solicitors before joining City & Guilds in 2008 as a Product Manager for IT user qualifications, where he developed their ITQ offering and introduced new "standards" for Entry Level 3. During a restructure in 2010 he became a Portfolio Manager, taking on responsibility for all aspects of Digital and ICT plus Finance and Health & Safety. Working with centres, employers and other stakeholders the portfolio has become a significant part of the City & Guilds family of products.
Since 2015, Ken has been a Technical Advisor initially for Business and Digital, but for the last 3 years concentrating on the digital and ICT skills with the growth of Apprenticeships Standards. He was a lead in the successful bid to become one of the first End Point Assessment Organisations for Digital and helped develop the Assessment Plan for Actuarial Technician, more recently working with the latest Employer Groups where the Standards are being revised.
Ken has an International remit, which has lead to him doing work in Mauritius to have them adopt the City & Guilds ITQs, as well developing a Vocational Proposal in Qatar that saw the Ministry for Education and The Ministry for Work provide money to do in depth research into what was need and could be delivered in digital and ICT. He has also worked with the lead organisation in Ireland to develop a programme to get unemployed graduates in digital/ICT jobs that he helped turn into their Software Developer and Network Apprenticeship programmes that are part of Irish legislation.
Committee
Committee member
Dr Charles Ryder MA MSc PhD FBCS FRSA PMP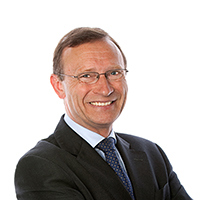 Dr Charles Ryder has over forty years' experience of training at levels from trainer to HR Director. The topics under his guidance have been both IT and non-IT related. He has worked in the academic and non-academic sectors and continues to so do albeit on a part-time basis now. He is an advocate and practitioner of Life-Long Learning.
Charles holds a PhD in History from the University of Liverpool (a hobby that got out of hand) and a MA in Landscape History from the University of Liverpool. He also holds a MSC in Training from the University of Leicester. In more recent years he has concentrated on Project Management Training both in industry and academically as Head of MSc in Programme and Project Management, University of Chester.
His work has taken him around the world and he is experienced in training and educating people (often with English not as their first language where his qualification in CELTA has helped) from a wide range of cultures. In similar vein, he has experience of a very wide range of industries and governmental departments.
Charles is a Liveryman with the Worshipful Company of Information Technologists (WCIT) where he is the Secretary of the Careers Panel, Member of the WCIT Fund Raising Committee, Member of the Pro-Bono and Projects Panel and Member of the Education and Training Committee. He is a Freeman of the City of London. He is a Fellow of the Royal Society of Arts and holds membership of the most important Project Management Associations. He is a Fellow of the BCS for which (as well as being a Member of the Learning and Development Specialist Group Committee) he is the Vice-chairman of the Chester and N Wales Branch Committee, Member of the Professional Conduct Investigation Panel and a Fellowship Assessor.
Committee member
Anne Thornton

Anne graduated from Newcastle Upon Tyne Polytechnic with an Honours Degree In Electrical and Electronic Engineering more years ago than she cares to remember. She started her career as a Graduate Apprentice Engineer with the Yorkshire Electricity Board (now part of Northern Power Grid), where she was the first female Distribution Engineer and moved on to be the first female Senior Authorised Person. After a brief flirtation with Technical Management Consultancy, she joined Siemens (now Siemens Energy) and has worked in the Service arena for over 20 years. Her current responsibilities are for the Transmission Service Organisation in Northern and Central Europe. She has a particular interest in HVDC Interconnectors, educating young people and in the promotion of Inclusivity. When not working she watches Bradford City and enjoys gardening and reading.
Committee member
Dawn Hewitson 
Bio to follow.
Committee member
James Buckley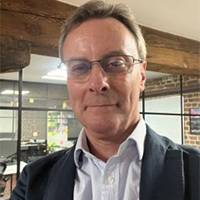 James Buckley, FBCS is the Head of Practice for Digital Transformation at the SME tech consulting company, Made Tech.
James has over 30 years of experience in the public sector, over 20 as a civil servant, delivering complex digital transformation across central government, local government and health projects.
James has held transformation consulting roles supporting a wide variety of public sector organisations ranging from Whitehall departments to government agencies, local authorities and policing. He has provided consultancy on front line and major programme delivery and public sector policy development helping to navigate strategy on large and complex transformation projects by overcoming any barriers of existing infrastructure, providing strategic support and integrating improved digital and technology skills in public sector organisations.
James has a passion for digital skills development for the public sector and has particular expertise in the SFIA and government DDaT skills frameworks. He has contributed to the development of the SFIA framework over a long period of time and has provided coaching and support to teams across different organisations to build digital skills awareness and spoken at numerous events promoting the work of BCS and the digital skills agenda.