Photographs
Photographs from the London West branch.
July 2023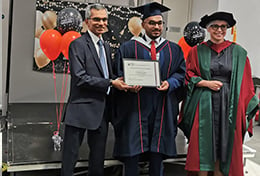 Mohamed Altaf, Chair of the Branch, presenting the certificate and prize to Abbasali Shabir Nasser for the best final year project by BCS at the Brunel University post graduation ceremony on 17 July 2023.
October 2022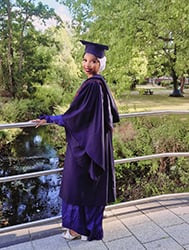 BCS Student Prize 2022 winner, Mariama Kebbeh Suko, Brunel Universty is awarded a Student prize by BCS West London Branch. Course: BSc (Hons) Computer Science - Teaching African & Black History with AR.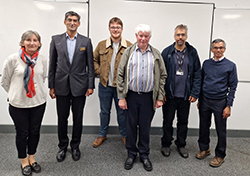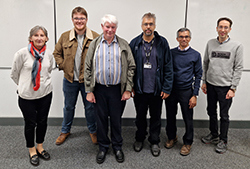 Attendees at the 2022 branch AGM meeting
September 2022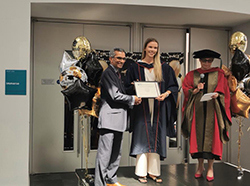 Mohamed Altaf, Chair of BCS, Chartered Institute for IT (London West Branch) presenting a prize for the best final year project to Gabija Mikulyte of Brunel University on Conversational Agents and Loneliness Impact of Agent Personality on Users' Experience and Sense of Loneliness.
2021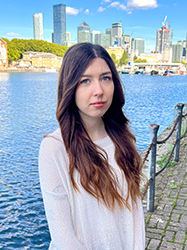 BCS Student Prize 2021 winner, Agata Kulczynska, University of Westminster is awarded a Student prize by BCS West London Branch. Course: BSc (Hons) Computer Science - Using machine-learning to monitor mood trajectories (Moodnitor)
March 2020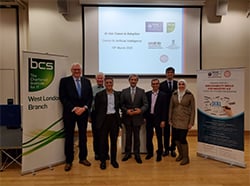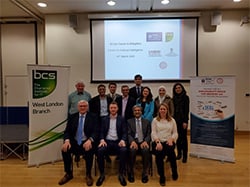 Attendees of AI Use Cases event