Teesside and District branch: Committee
Here are the members of the Teesside and District branch committee.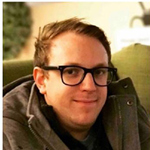 Chair and Inclusion Officer
Andrew Simpson CEng MBCS
Andrew graduated with BSc (Hons) Computing and Networks in 2011 from Teesside University and with MSc (By Research) Computer Science in 2021 from The University of York, researching Human-Computer-Interaction. He is currently working in The James Cook University Hospital's Medical Physics Department as a Pre-Registration Clinical Scientist in Clinical Measurement, at the intersection of Computing, IT and Healthcare Science for patient care. Alongside this, Andrew is a local primary school governor and is also involved in IT initiatives with other professional bodies.
Since graduating in 2011, Andrew has gained significant experience in Health & General IT Infrastructure, IT Architecture and Software Engineering, working in many different IT roles. He is passionate about Computer Science & Health Informatics, and using technology for the benefit of all citizens.
Email Andrew
Andrew's LinkedIn profile
http://www.andrewsimpson.dev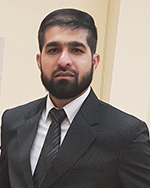 Co-Chair
Mubashir Hakim MBCS
Mubashir achieved his MSc in Cybersecurity from Lancaster University and BSc (Hons) Computing Security and Networks from Teesside University. He is currently working in The James Cook University Hospital's Medical Physics Department as a Clinical Computing Technologist (Computing and Networks). Mubashir is an (ISC)²- Certified Systems Security Practitioner and is involved with various other IT professional bodies.
Since graduating, Mubashir has gathered wide-ranging experiences in the fields of IT infrastructure architecture and implementation, wireless sensor networks, IoT, and Cybersecurity, among others. His passion is current and evolving trends in computer networks and cybersecurity and in the continuous improvement of the methods, techniques and tools used to achieve it.
Treasurer
Dr Lynne Dagg CITP MBCS 
Lynne qualified as a teacher in the 1980's and taught in both schools and colleges before joining Sunderland University in 2003 as Senior Lecturer in Education. She has a wide range of research interests centering around education and computing. Lynne is currently a committee member on the Internet specialist group, serves on the IFIP Working Group 3.3 as well as serving as a school governor, a trade union branch officer and she is involved in a local political party. She is also a fellow of the RSA. Her hobbies include photography and astronomy, and she is a member of a local reading and a local writing group.
Secretary
Chris Hawkes
Committee Member
David Binns CITP MBCS
David has over 22 years experience in IT working within Healthcare / Banking and for IT services companies. He studied at Teesside for his BSc Degree in Computer Science and then at Sunderland / Teesside attaining an MSc in Medical Informatics. His main interests are with Service and Project Management, Business Analysis, Systems Design and Development and database / Workflow systems. David is currently working as a Service and Project Management Consultant based in the North East of England.
Committee Member
Shaun Davies MBCS
Committee Member
Charlotte Hughes CITP MBCS
Charlotte graduated with a BA (Hons) from the University of Teesside in 1997. She has over 12 years experience within I.T., both in an operational and support capacity with a focus upon ITIL Service Management, PRINCE2 Project Management and Procurement. Charlotte was awarded British Computer Society Chartered IT Professional (MBCS CITP) status in 2007 and continues with her professional development, with keen interest in education and technology. In latter years Charlotte has taken a career break to start and raise a family.
Committee Member and University Liaison Officer
Professor Chrisina Jayne CITP FBCS
Professor Chrisina Jayne is Dean of the School of Computing & Digital Technologies. She received her PhD degree in Applied Mathematics and an MSc in Mathematics and Informatics from Sofia University, Bulgaria. She also holds an MSc in Computing Science and a Postgraduate Diploma in Management from Birkbeck College, University of London.
Chrisina is a Senior Fellow of the Higher Education Academy and Chartered IT Professional Fellow of the British Computer Society (BCS). She was awarded a UK National Teaching Fellowship award in 2009 in recognition of excellence in learning and teaching.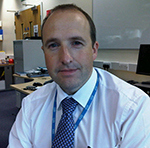 Committee Member
Ian Lockwood MBCS
Ian Graduated from University of Teesside with BSc (hons) Information Technology in 2002, holds qualifications in Prince 2, ITIL and TOGAF. He has over 30 years' experience in health and social care both as a practitioner and in IT. He also served in the Army Reserves for 18 years working with data and voice communication networks. Since graduating Ian has held various roles within the NHS from programmer to CIO and holds extensive knowledge of NHS IT. Ian currently works as a freelance ICT Consultant.