Case study: Royal Cornwall Hospitals NHS Trust
Royal Cornwall Hospitals NHS Trust promoting equality of career pathways with BCS organisational membership.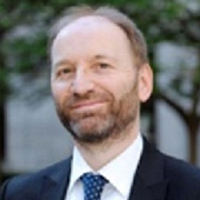 The Royal Cornwall Hospitals NHS Trust (RCHT) is the main provider of acute and specialist care services in Cornwall and the Isles of Scilly. It serves a population of around 430,000 people, a figure that can increase significantly with visitors during the busiest times of the year.
The Trust employs approximately 5,000 staff in total. We spoke to Chief Information Officer Kelvyn Hipperson, who is also responsible for the digital staff at The Cornwall Partnership Trust and Cornwall IT Services, an NHS shared services department supporting countywide information systems. There are more than 200 IT staff across the different organisations in the county.
Background
Kelvyn joined as CIO for both Trusts in January 2019 as they look to become an integrated care system. His role is very much around facilitating that move and the delivery of digital capability in that new model.
"We provide the network and many of the IT services across the whole county, the data centre hosting and a lot of the devices across the different organisations as well. Delivering these services to roughly 10,000 users across the county provides its challenges, but I'd say we have an excellent team delivering these projects.
"We were looking to create an opportunity for professional recognition for these teams. When you have quite a large team, who have all reached this place through different paths and journeys, it's about giving them the chance to be recognised as equal."
The situation
The Organisational Membership scheme enables organisations to award BCS membership as a staff benefit for eligible employees, and to work closely with BCS, The Chartered Institute for IT, to promote professional standards within their IT workforce.
"Across the team, we've a wide range of different experiences and journeys. Some that have come through the university route and academic qualifications, and others that have come through apprenticeships or have experience in a number of different roles.
"For me, the equality of the scheme that says it doesn't matter which route you've taken and the opportunity to join and get recognition through standards like RITTech and FEDIP was a real positive. We're all professionals working together and getting the recognition together."
With teams split across the different organisations, it was important to offer them all an equal chance of professional recognition. The concept of professional body membership and registrations of competence is well understood by the clinical colleagues within the Trusts, but less so within the digital professionals, as such, they were keen to see how the digital staff would respond.
"When we first started looking at membership with BCS, based on previous experience, I thought if we get around 30% sign up from those eligible that would be really good. In fact, we currently have closer to 70% signed up and we have had to expand our scheme to accommodate all those interested. It is definitely the best response I have ever seen."
The benefits
Staff across the NHS face enormous challenges daily. What's important is that technical staff feel supported in their careers, are qualified and able to rise to those challenges and provide the services their community depend on.
"We have a comprehensive training and development plan here for our staff. Signing up to BCS membership plays a big part in the broader plan. This has been very well received, and listening to feedback, they recognise the opportunities we're trying to create for them.
The team have been letting everyone know about joining the scheme, adding their post-nominals to their email signatures. It's pleasing to see this in relation to the wider professional landscape within health. With our clinical colleagues, the concept of lifetime learning is the norm for them. Getting the recognition of their professional training and what their professional path has been. I get the sense that it's nice for our team to have that equality and showing they're dedication to self-learning and development."
In perhaps no other industry is the term 'professionalism' so well understood by the staff. The principles are well understood and help to create the strong ethos within the industry and being a part of the NHS.
"I absolutely feel if you understand what it means to be a member of BCS and managing your professional competence, that helps you understand being a member of the NHS. Given it's a safety regulated industry, asking yourself 'Do I have the right level of competence for doing this thing to make sure it's safe or working correctly' is exactly the culture we're trying to develop.
With NHSx and other central government departments starting to think about standards within technical professions, we wanted to start the journey now before they were widely introduced or possibly mandated, so everyone here has that experience of them and we were able to lead the way."
The future
Ensuring that the NHS has access to high-quality candidates to fill vacancies and develop their team's capabilities further is vital to being able to deliver the technical services and projects society needs. For RCHT, BCS membership plays a strong role in their recruitment plans.
"We're working towards making our opportunities more visible on a national basis and we have been successful in attracting people who want to move to Cornwall or see the opportunities here. That's something we're looking to develop in the future and use BCS membership to our advantage.
During the COVID-19 outbreak in 2020, the work our IT teams did was vital in responding to the increased demand for our services. Their quick response enabled us to roll out new and vital services and support our clinical colleagues. I was very pleased to nominate them in BCS' 'vITal worker' campaign and shine a spotlight on their fantastic work, and we certainly intend to use that going forward in our recruitment to show how we support and recognise our staff."
Conclusion
The team at Royal Cornwall NHS Foundation Trust have really taken on board the idea of professional development and what it means to be a member of BCS.
"When it comes to professional support, our clinical colleagues are already satisfied by a variety of professional bodies depending on their specialism, so for us within health tech, it's vital that we take advantage of the support offered by BCS and all that entails.
I'd like to say to other Trusts and organisations out there much as I say to my colleagues. You've got to decide if this is something you want to do for yourself and for what reason. If you're looking at it with the mindset of purely recognition and a nice badge, then you're coming at it from the wrong angle. You need to come from wanting something that's going to help the way you work professionally, both as an individual and a team.
No one is pushing you to do this unless standards become mandatory, so you're going to get out of it what you put in. That's why even though it's still very much early days for us, we can see the potential for rich rewards here through the dedication and professionalism of our teams."