BCS Health and Care: Meet the team
Here are the members of the BCS Health and Care executive committee.
To contact the team, please email: healthandcare@bcs.uk
BCS Health and Care Chair
Dr Philip Scott, CITP FBCS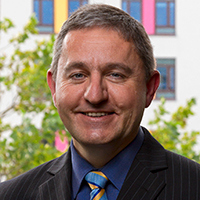 Philip is a Reader in Health Informatics at the University of Portsmouth and Digital Healthcare Architect at Portsmouth Hospitals NHS Trust. He is Deputy Editor, BMJ Health & Care Informatics, serves on the Boards of PRSB and HL7 UK and is Chair of the EFMI Evaluation Working Group. Philip has worked in health and care informatics for over twenty-five years.
Chair, BCS Primary Health Care Specialist Group
John Robinson, FBCS
John retired from General Practice in 2016 after 33 years. He has been interested in informatics since the 1990s. Working for Meditel and Torex in the early days. He is a Clinical Adviser to PRIMIS at the University of Nottingham, involved in writing software and developing clinical audit tools. Since 2016 he has been a Senior Clinical Adviser to NHS Digital, advising on the migration of primary care to SNOMED CT.
BCS Health and Care, Vice Chair - Social Care
Julie Oxley, CITP MBCS

Julie is the Vice Chair for Social Care in the Health and Care Executive. She has over 30 years of public service experience including 12 years as a Social Care information and technology lead working alongside health colleagues in delivering complex health and social care integration programmes in information management, governance and technology. Critically translating complex 'informatics' and business jargon into plain English and breaking down barriers to enable a clear understanding between all stakeholders leading to real benefit to citizens.
BCS Health and Care, Vice Chair - Professionalism, Chair BCS Health and Care Wales
Wendy Dearing, MBCS

Wendy is Head of Workforce and Organisational Development with a nursing background. She holds an MSc in Change & Innovation and recently has been awarded an Honorary Professorship from the University of Wales Trinity St David. The professorship in Applied Practice has been awarded in recognition of Wendy's expertise and knowledge in championing professionalism in technology and information. Her role includes workforce planning recruitment and retention; professional recognition and registration; education and training; career pathways & CPD.
Follow Wendy on Twitter
Follow Wendy on LinkedIn
Chair, BCS Nursing Group
Fran Beadle, MBCS

Fran is currently employed as the National Clinical Informatics lead for nursing at NHS Wales Informatics Service, her unique mix of nursing knowledge and technical ability have translated into transformative improvements for both patients and clinicians. Currently Chair of the British Computer Society (BCS) nursing committee, Member of the WNMC and Welsh representative on the 5 Nations Nursing Informatics Group.
Follow Fran on Twitter
Follow Fran on LinkedIn
Chair, BCS Health and Care Northern
Bernard Richards, FBCS, FIMA, CEng

I studied at the University of Manchester and obtained Degrees in Mathematics, Computing, and Physics. I worked with Alan Turing, until his death. I left University to work in industry. On returning to the University of Manchester I became interested in Medical Informatics. I was subsequently made 'Professor of Medical Informatics" at Manchester. I have spoken at MEDINFO Conferences around the world. In 1998 I was made the 'British Computer Society's "Fellow of the Year" for 'Services to Medical Informatics in the UK'.
Treasurer, BCS Health and Care 
Sharon Levy, MBCS

Sharon is the current Treasurer of the BCS Health and Care Executive. His first nursing informatics clinical post was in 1997 and he has since worked in a number of leadership roles in the UK and beyond. Sharon is currently working at Edinburgh University for the MSc in global eHealth.
Follow Sharon on Twitter
Follow Sharon on LinkedIn
Chair, BCS Mental Health Specialist Group
Mike Jones
I am the Chair of the BCS Mental Health Informatics Group. I trained as a Psychiatric Nurse, working mainly in acute and forensic care. I became the Product Lead for Mental Health in the London Programme for IT in 2004 until 2011, and during that time, for 2 years I was also National Clinical Lead for MH nursing.
Vice Chair for Standards
Mike Andersson
Chair, BCS Health and Care Scotland
Elena Beratarbide
During the last decade, Dr. Beratarbide has been working with the National Health Service (Scotland) to raise strategic alignment and eHealth governance maturity by redesigning information and ICT services, implementing continual improvement plans and demonstrating eHealth benefits.
The last few years, Dr. Beratarbide has developed the Scottish Information Sharing Toolkit, National guidelines and code of practice for better information governance and security across health and social care organizations in complex data sharing landscapes, and is a key member of the working group commissioned for the development of the National IG programme.
She is a former IT consultant and security auditor for the former Touche & Ross (now Deloitte), KPMG and Fujitsu.
Dr. Beratarbide is also an active eHealth researcher in collaboration with St. Andrew's University (Scotland, UK), Polytechnical University of Valencia (Spain), Capella University (USA), Middlesex University (UK), the NHS Scotland and EHTEL (European Health Telematics Association, Brussels).