Teesside and District branch: Committee
Here are the members of the Teesside and District branch committee.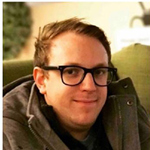 Chair and Inclusion Officer
Andrew Simpson BSc CEng MBCS MIPEM
Andrew graduated with BSc (Hons) Computing and Networks in 2011 from Teesside University and is currently working in The James Cook University Hospital's Medical Physics Department as a Pre-Registration Clinical Scientist in Clinical Measurement and is studying a MSc (By Research) in Computer Science at the University of York's Human-Computer-Interaction Lab (HCI@York), supervised by Professor Paul Cairns.
Andrew is passionate about Computer Science & Health Informatics and has significant experience in Health IT infrastructure and Software Engineering.
Email Andrew
Andrew's LinkedIn profile
http://www.andrewsimpson.dev
Vice-chair and Secretary
Charlotte Hughes CITP MBCS
Charlotte graduated with a BA (Hons) from the University of Teesside in 1997. She has over 12 years experience within I.T., both in an operational and support capacity with a focus upon ITIL Service Management, PRINCE2 Project Management and Procurement. Charlotte was awarded British Computer Society Chartered IT Professional (MBCS CITP) status in 2007 and continues with her professional development, with keen interest in education and technology. In latter years Charlotte has taken a career break to start and raise a family.
Treasurer
Lynne Dagg
Industry Liaison Officer
Gavin Fraser
Committee Member
David Binns BSc MSc CITP MBCS
David has over 22 years experience in IT working within Healthcare / Banking and for IT services companies. He studied at Teesside for his BSc Degree in Computer Science and then at Sunderland / Teesside attaining an MSc in Medical Informatics. His main interests are with Service and Project Management, Business Analysis, Systems Design and Development and database / Workflow systems. David is currently working as a Service and Project Management Consultant based in the North East of England.
Committee Member
Dr Chrisina Jayne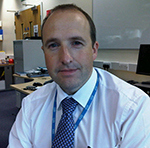 Committee Member
Ian Lockwood
Ian Graduated from University of Teesside with BSc (hons) Information Technology in 2002, holds qualifications in Prince 2, ITIL and TOGAF. He has over 30 years' experience in health and social care both as a practitioner and in IT. He also served in the Army Reserves for 18 years working with data and voice communication networks. Since graduating Ian has held various roles within the NHS from programmer to CIO and holds extensive knowledge of NHS IT. Ian currently works as a freelance ICT Consultant.