Alston Antony
Co-Founder, Maximum, SaaSPirate & Digital Marketing Mind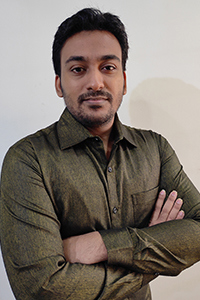 In my life, BCS, BCS HEQ, MBCS, and the BCS Sri Lanka Section have helped shape my life by giving me the necessary context to pursue my vision and career, which also led me to completing my MSc from the University of Greenwich with distinction and a community to support me.
I am the co-founder of an award-winning digital marketing agency with clients and projects worldwide, leading a 5.4k plus community of digital entrepreneurs on their digital journey,
Every problem is different, and with over ten years of experience in the field, I'm now using my knowledge to help small business owners digitally transform their businesses, and at the same time, teach digital marketing to 10K students in English and Tamil worldwide to create the next generation of digital tech careers.
As an entrepreneur, I believe digital transformation is crucial for adapting to change and protecting one's professional future.
Digital is the present, the past, and the future, and I look forward to seeing how IT and tech can impact our careers, and most importantly, our lives.