Nadeem Raza Sajid MBCS CCNP, HCNP, HCIP, HCIE, CNSS, CBAA, MCSE
Information Technology Manager, Doha, Qatar.
Tell me about yourself and what inspired you to study technology?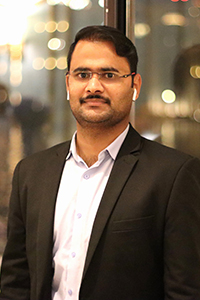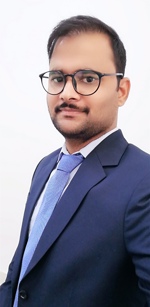 I am a 28-year-old, Pakistani national and experienced IT professional residing in Doha, State of Qatar. I have always been interested in computer science studies ever since I was at school. But most importantly, The Emerging era of the technological advancement in 21st century inspired me much towards the field of technology.
Why did you choose to study BCS Higher Educations Qualifications? What was your primary goal and reason?
BCS, The Chartered Institute for IT provides UK regulated Higher Education Qualifications in IT, examined at degree level and is of the highest standard of quality education, this pathway gave me a route into studying at a higher level in the field I was interested in, IT Networks and Security, which was the major reason for me to study with BCS. Whilst providing me with a wider understanding and knowledge of the IT industry and its scalability to excel in both business and IT markets.
How old were you at the time, and were you working or already studying?
I was 18 years old when I started studying with BCS and started working as internee after completion of BCS Level 4 Certificate in IT.
Tell us more about how you studied?
When I started studying, there was a college in Pakistan providing classes, but after few months that college closed. A few students continued via self-study and we were able to still sit the exams locally. Personally, it was too much for me to self-study along with having a job. Study without any coaching and guidance gave me some very tough challenges. I wasn't going to give up my dream. Through the flexibility of HEQ I was able to pick up from where I left off and continue my studies in Colombo, Sri Lanka for the final year of the qualification, completing all the remaining HEQ modules along with the professional project.
Tell me how you felt about the programme and describe your journey throughout.
The curriculum provided a foundation of knowledge that spans across many fields in IT. That's why HEQ is fantastic for anyone who wants to have an IT career.
I was motivated to study Computer Networks, but I got knowledge of IT business, Artificial intelligence, Databases, and software engineering from the HEQ course. This helped me to work in different domains.
How did you feel when you completed the course?
When I completed HEQ, I felt amazingly happy and much more enthusiastic towards studying technology. So, I continued to advance my knowledge and learn about more technologies to progress in the industry.
You have been working for 8 years now, how did BCS HEQ Qualifications support you getting into the industry and onto what you are doing now?
After I completed HEQ my technical skills were much improved, and it helped me to get a very good job.
In the 8+ years of my professional experience and as a BCS member, many times I have reached out to the BCS community on many issues, which has helped me find the best solution and further my understanding.
Tell me about your career in the IT industry and what you have achieved?
At the start of my career, I worked as a Desktop Support Technician. When I started studying with BCS, I got to know a lot more about IT and its domains in-depth. I was motivated towards Networks and migrated towards it immediately. At the time, I was self-studying along with working in a job, and although it was very tough to manage both, through hard work and determination, I never gave up on learning and my ambition to succeed.
Are you a BCS member? If so, how has membership helped you.
I hold MBCS status. I always participate in BCS community discussions, webinars and social media. It helps me to gain more knowledge on industry innovations. I share it with people in my circle. I recommend IT Now digest for HEQ Students and professionals.
Would you recommend BCS Higher Education Qualifications to someone else and why?
I would highly recommend HEQ studies with BCS because its flexible and a comprehensive programme of study, leading to qualification and Professional Membership, which is internationally recognised and will enable you to compete and progress in the IT industry.
If you had one piece advice, what would it be?
I would always advise anyone interested in IT, to be passionate and enthusiastic in the field of information technology. Be ready to adapt to change because IT is always changing society with new innovations. BCS HEQ is a good place to start to take your first step into a career into technology and will continue to support you in achieving the career goals you set.