Higher Technical Qualification launching 2023
Want to help learners acquire technical digital skills without the need for degrees or apprenticeships?
If you want to provide learners with the skills that employers need while ensuring they can enter highly skilled jobs in their chosen profession or move on to higher education, BCS has developed new Higher Technical Qualifications.
BCS is committed to working in collaboration with leading employers to develop new Higher Technical Qualifications, ensuring learners are being provided with the skills employers want and that they need to succeed.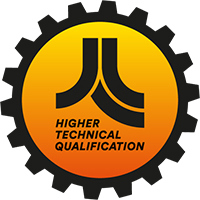 Approved Higher Technical Qualifications (HTQs)
Key Points:
HTQs are level 4 or 5 qualifications such as HNCs, HNDs and foundation degrees
They sit between A levels, or T levels, and degrees
They have been quality marked by IfATE to indicate their alignment to employer-led occupational standards
HTQs can be delivered by further education colleges, universities, institutes for IT and independent training providers
Why BCS?
As the digital specialists, BCS are committed to ensuring everyone has access to basic skills to live and work in the digital age. We'll support you with webinars and help you market these courses to your customers and work with you to ensure the smooth delivery of these programmes
Do you have to be a BCS Approved Training provider to work with you?
You do, yes. Partnering with us is easy – we support you throughout the accreditation process and beyond with a dedicated account manager to guide you through every stage of the process and answer your questions. We have multiple exam formats to suit your business. There's also a quarterly training provider forum. Request a call back from our team below.
Are you ready? Let's talk
Get in touch on +44 (0)1793 417445 or request a callback to find out how our qualifications could strengthen your digital literacy agenda