We're providing digital learning at home. As the world becomes more digital, it's vital that we educate children about what it means to be digitally literate and how to operate technology safely, so that they can thrive as adults and be fully prepared for the workplace of the future.
At BCS, it's our mission to make IT good for society and we believe all children, irrespective of their learning environment, should be afforded equal opportunities. To support this, BCS are pleased to now offer a range of qualifications to help home educators confidently deliver digital literacy lessons to children.
Digital Resources & Courses for Home Educated Children
We have a range of cost-effective courses and teaching resources for home education, aimed at children between the ages of 9 through to 16. Simply select the course that is most appropriate for your child based on whether they have little or no digital skills, or if they require more advanced or specialist skills, such as an introduction to coding or hands-on learning the fundaments with programming in our robotics qualification.
To ensure we're delivering the best outcomes for all students, we've collaborated with teachers on the course material and how to make the programmes fun, engaging and effective.
Why home educated children should take our digital skills qualifications
Your child will gain new skills and build their confidence in the digital age
Your child will gain an internationally recognised and respected Ofqual-regulated qualification, that proves their knowledge and digital competency
Your child will learn skills that will see them through to their adult life and career
Digital Qualifications available for home educators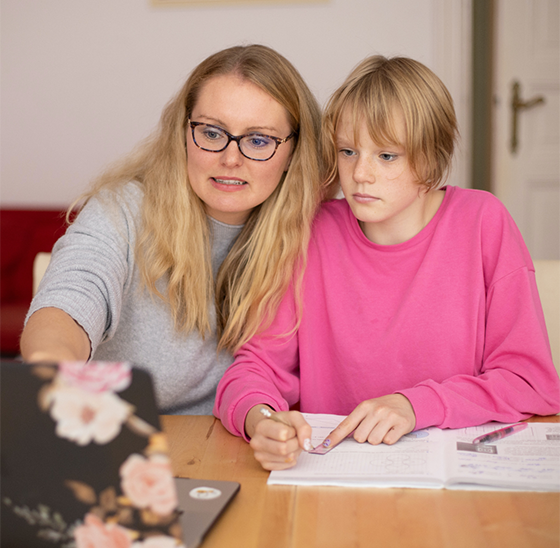 FAQs for Home Educators
How much will it cost?
Prices vary depending on which qualification your learner embarks on, find the full list of prices including exam invigilation fees here.
Does my child have to take the exam to access the course material?
No, your learner does not have to take the exam to access the course material, but they will need to take the exam to complete the qualification and receive their certificate. All examination fees are also included in the qualification cost.
What if my child doesn't pass the exam?
If your learner does not pass their exam, they will be able to take a re-sit. This can be purchased and booked with Customer Service.
How do I book an exam as a home educator?
When your learner's ready to take their exam, give our Customer Service team a call and they'll offer you available dates for booking the exam. Exams are held remotely in the third week of every month. The deadline for making a booking is one week prior to the start of the exam week.
Does this course match the computer science national curriculum?
Once your child is ready to take their exam, call our helpful Customer Service. They will offer you a range of time and dates available. Please note that examinations are held remotely in the third week of each month. The deadline for booking is one week prior to the examination weeks commencement.
Can I still access the course and exams if my child needs reasonable adjustments?
If your learner requires reasonable adjustments for their exam, please complete the form below and submit it before booking their exam.
What is your Exam Cancellation Policy?