Dave Cormell, BCS Scholar 2017-2018
It's really hard at the moment to get suitably qualified people in to schools to teach computing.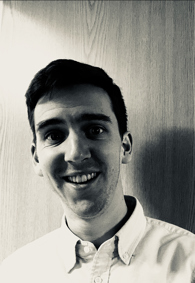 So that's my main motivation for getting stuck in myself, taking the plunge in order to prepare the next generation for the digital age of tomorrow.
Prior to retraining I worked as a Vice President in the tech division of a city based investment bank where I've been working for just over 6 years.
Most people thought I was mad to give up such a job, and perhaps I am in some respects, but so far I have absolutely no regrets and that's because teaching computing is a great opportunity to shape lives for the better. It's also a chance to meet one of our countries most desperate need in the Education system.
The scholarship from BCS is great because it enables career changers like me to make this change whilst still being able to support yourself financially or perhaps even other family members. With that (the scholarship) you also get a range of professional development opportunities and perhaps more importantly, access to a network of likeminded individuals.
So, if you've got an academic background in Computer Science or work in that industry for some time, then please do consider this opportunity as the profession needs you.