Margaret Ononogbu, BCS Scholar 2017-18
From The Beat to The Classroom: A move from the police service to teaching.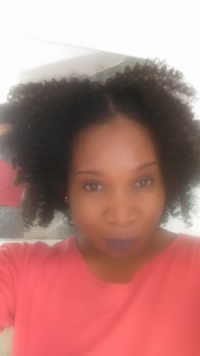 This September sees the start of a new chapter in my life. All my hard work has paid off, and after taking a leap of faith and leaving my Police career behind, I start working as a newly qualified teacher in September this year.
I'm so looking forward to my new career and promoting my passion for the subject. I would love to use my teaching abilities to get young people, especially girls excited and engaged in the subject, and I see myself as a role model to help inspire them.
Growing up, I always acted as a bit of a role model to my siblings and I think it was this that helped shape me into a natural teacher. I was also inspired by my father who was a lecturer at a Polytechnic overseas. So choosing teaching as a second career was for me, an obvious choice.
I have a passion for passing on knowledge to children and it was this that gave me the courage to embark on a career change, and it was some change; I'd been working as a Communications Officer in the Met Police for 14 years!
Whilst I enjoyed working for the Police, I always knew at the back of my mind that teaching was something I wanted to do at some point and decided to take the plunge, leaving the MET in August 2017.
Initially I got a role as a Teaching Assistant to get the feel for working in schools, something that I managed to combine that role with part time work with the Police, from September 2016 to July 2017.
My TA role helped pave the way for my School Direct Teacher Training Programme, with Dunraven School and Roehampton University, something I finish this June.
Although I've have a degree in Computer Science from Middlesex University, that was many years ago; so having been out of the loop for so long, I knew that I had a lot to re-learn. It has been exciting finding out about the changes in computing and getting to grips with new areas within the subject. I was both intrigued and excited about teaching the younger generation as well as improving my own subject knowledge.
Having a family to support, the Scholarship has given me the chance to study without worrying so much about finances. It's given me access to tons of resources from experts in the field which has helped immensely in my lesson planning and teaching. There's also useful workshops and webinars, and advice and support from other trainees. What's great is that I've networked with other scholars and shared ideas about teaching.
Being a Scholar has definitely given me a leg up on to the career ladder. So, if you've ever considered it, my advice is - go in to a school to get a feel for how they operate - perhaps take up voluntary work at a school. Once you're convinced it's what you want to do, focus on things you know that might be your main challenges such as subject knowledge.
There's plenty of information available online about the different routes into teaching, so explore some of them and ask lots of questions. And like me - you could find yourself taking steps to embark on an exciting and rewarding new career as a computing teacher.