Profile: Wendy Dearing
Wendy Dearing, a FEDIP Leading Practitioner and Head of Workforce and Organisational Development for NHS Wales Informatics Service, is passionate about professionalising informatics. She thinks BCS can be pivotal in achieving that goal.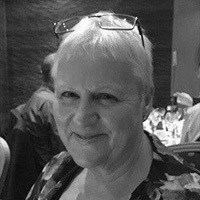 Technology is playing an increasingly vital role in ensuring wellbeing, safety and recovery within the NHS and social care. Yet those who use and develop technology can feel overshadowed by colleagues from traditional backgrounds such as nursing and medicine. As such, Wendy has a goal: professionalising health informatics and putting it on an equal footing with other health professions.
With a long and successful career in nursing and nurse training, she is ideally placed to achieve this goal. And, she believes BCS - through its involvement with FEDIP - is instrumental in achieving the objective. When it comes to volunteering, she advises: 'believe in what you want to volunteer in and do whatever interests you.'
What does the BCS mean to you?
'It's a platform for me to raise awareness about the 60,000 health informatics workers in the UK who are as central to patient care as the clinicians. BCS helps us to raise the profile of professionalism and demonstrate that we need health informatics as well as doctors and nurses.
'I saw that people in non-clinical areas within the NHS weren't getting as good a deal as the clinicians and were being overshadowed. BCS helps me to support those non-clinical employees and drive the agenda of professionalism.'
Why are you an active member of BCS?
'I fell into BCS really - I was the chair of ASSIST, the professional body which came out of the old Health Information Centre (aka Digital Now). We were working closely with BCS and eventually ended up merging to form a bigger, wider organisation. My passion is to professionalise the health and informatics workforce and BCS has been instrumental in this.'
What do you do as a volunteer?
'I sit on the Health and Care Executive as Vice Chair for professionalism and I'm also Chair of the Wales branch. I head up the professionalism workstream, helping to up the offering to organisations and support the implementation of FEDIP, a register for the Federation for Informatics Professionals in health and social care. I've spoken at the BCS health and care stand on what we're doing in Wales to support the wider professionalism agenda.
'I work with people in supporting workshops and running conference calls each month, where we've had Associate Vice Chairs working in their own sphere coming together to have a general conversation about professionalism. I bring professional bodies together to acknowledge that we're all here for one aim and that is to help professionalise and support the workforce.'
How does your role help BCS to succeed?
'I provide BCS with NHS-specific context - I've been a sounding board for their ideas, giving them insights into the NHS, what works and what doesn't. Both myself and others have been encouraging BCS to come to Wales by opening our doors and flying the flag for us to be a member organisation. '
It's important BCS has this link to the NHS, because you just can't know what other organisations are doing unless you're in the industry. BCS has been great in the last 2-3 years about listening and working with the NHS to transform health and care digital.'
What is the most interesting part of your role for BCS?
'I've continuously given the narrative about the devolved countries in the UK - Wales, Scotland, Northern Ireland and England - being very different because they have devolved houses.
'Despite being very different, it's important to recognise that we're all in this together, so BCS shouldn't just be England-centric. It's about working across the UK in the wider sense, being part of that conversation has been very interesting for me.'
What are you most proud of with BCS?
'I'm proud of where we are now with FEDIP. I was there at the first table talking about it, it's been a long gestation, but now we're at a stage where we have members on the register and people doing fellowships to get leading practitioner status. I am an assessor for FEDIP, which really helps to drive the professionalism agenda forward. I'm an important conduit between BCS and the NHS in order to achieve this success.'
What makes your role enjoyable?
'The fact that it forms part of my day job in the NHS as well means I've seen a huge difference in the way BCS has been interacting with the NHS. From a health perspective, I've seen a real change in all of us working together for the same aim and that's really pleasing. For example, I'm running a workshop about digital inclusion and BCS employees are coming to do stuff on digital skills - it's making those connections and showing that we're all in this together.'
Are there any memorable / striking moments you've had with BCS?
'Our most recent BCS executive meeting was the first time we've actually had BCS employees at a voluntary group; you really couldn't tell who was an employee and who was a volunteer.
'This was because we were all working for one aim: professionalism in health informatics with a member organisation to support people working in the digital space in health and care.
'Having so many influential people there added a new dimension to the way we were working. It was really good to have the presence of those people who are driving this project, but who need our help and vice versa.'
How do you balance work / personal life / volunteering?
'I'm very lucky: I did an NHS leadership course and went on to become a trainer for that course. It taught me to identify what's important to me first and be strict with making time for those things. I used to work from 6am to 8pm and I just wasn't effective in my job - it showed me you have to have a balance.
'Now I make time for myself to go swimming before work and walk in the evenings, but if I've agreed to do something, I'm committed to it. It also helps that there's a synergy to my work and what I'm doing with BCS. This overlap helps free up time to do the things I love.'
What matters most in your professional life?
'Developing people is what matters most to me. I've spent many a year in learning & development, supporting people who are passionate about their work to reach their aspirations, whatever they are. Lots of people are happy doing their job and switching off at the end of the working day, but it's how we support them to do that to the best of their ability.
'It's important to give people opportunities to develop. That doesn't have to cost lots in training courses, some of it is about them working it out for themselves and learning for themselves. It's rewarding to see people who have recently started out on their careers gaining traction and getting promotions.'
How did you get to where you are now?
'I became a cadet nurse aged sixteen and a half years old. That led to nurse training and I qualified at twenty one. I then switched to the private sector where I did permanent night shifts and became a senior sister.
'After that, I went back to further education and studied to get my Certificate in Education. Next, I returned to the NHS to start NVQs in care. In all, 281 healthcare assistants qualified through the course I established. Then, there was some travel and international work. I went to the Philippines to recruit nurses, did an exchange visit to the USA and did a study tour.
'Back in the UK, I became the lead for learning and development at Brighton and Sussex University Hospital. Following that, I joined the Health Informatics Service training staff. Now, I am head of workforce and OD for NHS Wales and Informatics Service. I am also Co-Director and Honorary Professor at the Wales Institute of Digital Information.'
What's important to you outside of work?
'My passion is my grandchildren. They're at an age now where they're really good company - I have two aged eleven and two aged seven - so it's never a hardship looking after them.
'As a parent, you want to give your kids everything, but you have a mortgage to pay and have to focus on putting dinner on the table and shoes on their feet. So, it's nice to have the opportunity to do all the lovely things I wanted to do with my own kids with my grandchildren and make those special memories. I also like my own company and going for long walks along the canals near where I live.'
What would you say to a new volunteer who asks you how to be successful?
'Believe in what you want to volunteer in and do whatever interests you. It's important to have the passion for what you're doing - you don't have to be the biggest and the best, but drive forward the agenda you're working on. My passion is with vocational opportunities, so I've advocated for further education with BCS. Whatever your specific interests are, there will be a role for you within BCS.'
What do you want to do next on your BCS journey?
'I want to do more of the same - we're achieving so much, but there's a lot still do. Having said that, I want to continue what I'm doing but up the game of it and keep pushing forward.'It's important not to get complacent when you do start making headway. I probably wouldn't look to hold tenure again because, while continuity has its benefits, I think we need young blood to help drive the agenda forward.'
With the turn of the decade, where do you think BCS should be heading?
'I can only speak from a health sector perspective, but BCS needs to do more of what it is already doing. I've seen BCS becoming much closer and aligning itself with groups across the UK. It's important BCS works with branches rather than delegating responsibility.
'There are BCS events going on every night in South Wales and I want BCS to be able to come into my organisation, know the staff and deliver cutting edge stuff. I don't want a committee in Wales, I want the wider BCS to work with us as a joined-up whole.'
If you had children, would you recommend they follow in your footsteps?
'The long and short of it is: I want them to do whatever makes them happy. I would always recommend going back to do further education. I did it as a mature student and my daughter completely changed her career after just having a baby and studied a degree, a masters and now a PhD. We've done it, so why can't you?
'The opportunity for learning and development is there for everyone who wants to do it. That being said, my son has been in his career for 25 years and has no plans to change - you should do whatever is best for you, but if that's further education, then have the confidence to go for it.'