Exploring, building, sharing and fighting mobs, Minecraft has it all. But, can it be used educationally? Ray Chambers, a computer science teacher, tells Martin Cooper MBCS about gaming's huge educational potential.
If you've got kids of a certain age you'll likely have encountered Minecraft. If you've avoided the latter, here's a quick overview. Minecraft is a bit like Lego, only it places you – the player – right in the middle of the set.
When the square sun rises over your first day's blocky horizon and the cuboid clouds, you've nothing – not even a rectangle of clothing. Your challenge is to dig, mine, grow, farm, fish, sail, raid, rob and build your way to, well, whatever you want. The limits are imagination, creativity and what you can get done before bedtime.
Minecraft, now owned my Microsoft, is a global phenomenon. It's reckoned that over 140m people play the game each month and, increasingly, many of them are computing pupils – sat at their desks, in schools.
With the help of a computer science teacher, we explore the relationship between computer gaming and education. Among many questions, we ask: is Minecraft educational?
Why don't you introduce yourself, your work and your school
So, I'm Ray Chambers and I'm currently the director of ICT & E-Learning at Sir Christopher Hatton Academy in Wellingborough. I have recently relocated to teach at Aylesbury Grammar as the Director of Technology and Computer Science. My work often encourages me to look into new technologies that can push our pupils to try new things.
Why do you think young people who have grown up gaming and learning through gaming will be brilliantly equipped to live, work and flourish in tomorrow's world?
There are two types of gamers – those who appreciate the 'how' and 'why' the game does what it does and those who just play games. I think those who appreciate the how the game works are the computer scientists of the future. Those that play games also have skills that we need such as 'never giving up' and 'resilience'. I think it's these two things that make strong workers.
Play verses learning – is it right to think that play is leisure, learning is work?
I think gaming can be whatever you want it to be. The relationship that I find between gaming and learning is perseverance. Think about that time where you were stuck on a level of a game and you keep trying and trying until you complete it.
You have that satisfaction of completion and then you have your next challenge. Embedding gaming into learning can bring that level of satisfaction if it is done the right way. You have to use these things as a tool and not a 'gimmick' and you have to be purposeful. Knowing your students and building those relationships is part of the battle.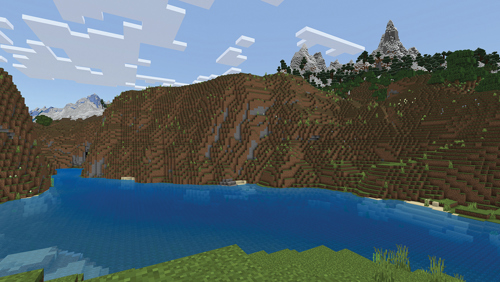 Image source: James Cooper
And computer gaming in the classroom, when did you first become interested in the idea?
I first became interested in gaming in the class room around 2011/2012. I was an ICT teacher at this time and I had to teach some very 'dry' topics. They might be interesting to me but there's only so many ways you can make a spreadsheet or a database fun for an 11-year-old. I started creating projects which involved games.
For example, around the time of the Olympics, I had our students playing Kinect Sports during their lunch time lessons and they were recording their scores. Each of these scores went into a database and the students were having fun seeing their scores going into the database. They could see how to analyse data and they were having fun with it.
For you

Be part of something bigger, join the Chartered Institute for IT.
It wasn't until 2014/2015 that I started to build Minecraft into the lessons. I could see that some of our boys weren't engaged in ICT in its traditional format. I had to look at things that students were interested in and I signed up to an educational edition of Minecraft for my school.
There were lots of fun ways to use it. We taught coding, we got students developing worlds for careers. For example, some of our pupils researched careers and built a careers library about all of the different jobs that they would like to do and they used Minecraft signs on the walls so that people could discuss the careers.
What are the core curriculum pillars that gaming lets you bring to life?
I've been very fortunate to be in some innovative schools that have supported my wacky teaching technique and my openness to new technologies. I think the core thing that underlines any game is that students are learning without 'knowing they're learning'. Whenever they make a mistake, they have to re-do the level or attempt a different way of doing things. The key skill that they get from the gaming platforms is the ability to adapt and change their behaviour in order to make it to the next level.
Minecraft needs little introduction. When did you discover it and what switched you on to using it as a resource in the classroom?
I discovered it from my students if I'm honest. When I was teaching lessons, students would often ask me if I played Minecraft. In the early days I didn't really play or engage with it until I discovered that it had redstone. Redstone is one of the underpinning tools in the Minecraft world that allows you to build traps, make houses and create electrical circuits. I would often use this to demonstrate how logic gates would work in computer science.
So, what's a Minecraft lesson like? How do they work? Is Minecraft educational?
Most of my experience with Minecraft has been using a set of Raspberry Pis with the students. I use it as a tool for helping improve their coding as well as their understanding of logic. Students are often given extra curriculum coding tutorials which allow them to write scripts to build objects of their choice and they present them to the class. They then exchange and adapt the code.
One student developed functions that would create a space rocket and then clear the screen and create it again in a different position within the game so that it looked like the rocket was flying in the sky. It's not the fastest frame rate on some of the older Raspberry Pi's but it's great on the newer ones.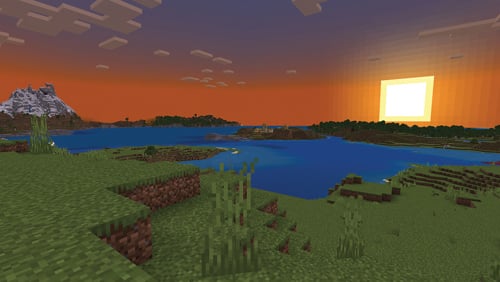 Image credit: James Cooper
What opportunities do you see for businesses to collaborate with schools in virtual worlds?
I think there are lots of opportunities for people and students to meet in worlds, but if I'm honest we need to make sure that safeguarding is at the heart of this technology.
We're in a world now where COVID has made it normal for children to talk online with an adult for their lesson. This has really changed the dynamic with some of the students and we have to be aware of the risks that come with virtual environments (they need to be heavily controlled to make sure that no one else can access the server).
I think it would be great to have some cyber security businesses doing this. We're now experiencing cyber warfare. Many students and parents don't know that this is going on in the background. It would be really good if students were introduced to this world so that we can train up our students to help become positive digital citizens.
In terms of outreach, I would like to see businesses come into schools and help them build environments and explore different API's.