Thinking of changing your career and have an interest in computing? Or just want to help inspire the next generation of computer scientists?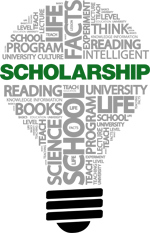 BCS Academy has a vision for every secondary school to have an outstanding computer science teacher. Our mission is to ensure students have an intellectually rigorous, inspiring and excellent computer science education that equips them for progression into further education and a professional career.
The last few years have brought about many changes in the English curriculum, with the move away from traditional ICT to a focus on establishing computer science as a foundation subject. This has in turn led to more incentives being available for those who may be considering going into teaching computing.
Students who are inspired by their teachers are more motivated to go on to accomplish amazing things with that motivation staying with them both into their further education and into their professional career, so if you can demonstrate a passion for computing then please read on as BCS are looking for people exactly like you!
What can BCS offer?
Since 2013 BCS has been working in partnership with the Department for Education to offer a teaching scholarship aimed at creating the next generation of computing teachers for our secondary schools. To date, the scheme has proved a great success with more than 1,000 applications over the four years it has been running. We have worked with over 130 schools and with major employers such as Microsoft, Google, IBM, Goldman Sachs, BT, HP, Metaswitch Networks, Toshiba, Ocado, Morgan Stanley, comparethemarket.com and Citrix.
Who can apply?
Applications are welcome from both recent graduates or from those who may be considering a change of career.
For recent graduates all we ask is that you have obtained a minimum of a 2.1 in a Computer Science or Maths degree, or another degree and are engaged upon a computer science subject knowledge enhancement (SKE) course.
We will also consider candidates who may have a STEM degree with significant computing content such as Electronic Engineering, or a non-STEM degree but with extensive professional experience in a computing industry, for example a History graduate who moved into a computer science career with many years of computing experience through their work.
You will also need to obtain, or go on to obtain a place on an ITT course leading to Computing / Computer Science initial QTS at secondary level in England.  
Applications for a September 2016 start date are still open but the number of awards available are limited. If you think you have what it takes then please visit our website to view details of eligibility and to apply now!
Interested in hearing more?
We spoke with Katie Nuttall one of our 2015 scholars about why she decided to go into teaching and how much of a difference the scholarship from BCS made to her.
So Katie, why should more people consider applying for a scholarship?
The scholarship is a really good way of progressing within the computing community, it is highly prestigious and the sense of achievement when securing the scholarship and completing the PGCE year is great.
Do you have any advice for someone considering a career change / thinking of becoming a teacher / applying for a scholarship?
The PGCE year is hard but equally extremely rewarding; if you are considering a PGCE in Computing then 100 per cent go for the scholarship, it is a great stepping stone.
What were you doing prior to getting your scholarship?
I have come through GCSE's, straight to A-Levels onto a computer science degree at the University of Worcester and then onto the PGCE for Secondary Education at the University of Worcester.
What challenges did you have to overcome - if any?
Subject knowledge - my degree was very industry based and therefore exam board specific tech was new to me.
How did the scholarship help?
It allowed me to have an income whilst training and also connect with the computing community.
Have you managed to find employment? 
Yes, a full-time Head of Department role.
What are you looking forward to when you start your new role?
I am looking forward to developing a creative computing curriculum.
If you unsure to whether teacher is the career for you or just have further questions, then please visit the Get into Teaching website where there is a wide range of online and offline services available which are completely free and designed to support you throughout the application process.
BCS Academy can now also be found on Facebook, LinkedIn and Twitter.