There is a myriad of reasons why women choose not to pursue a career in STEM. It starts with a lack of role models and cascades down through perception, culture, pay, working conditions... It's complicated, writes Johanna Hamilton AMBCS.
There is a long history of 'hidden women' in science, technologists, mathematicians and engineers all working on projects of international importance, such as the moon landings in the 1960s or wartime codebreaking, and the development of the first computers.
Female problem solving and invention has seen the creation of Kevlar, the dishwasher, windscreen wipers, and the child-safe plug, and yet for social and cultural reasons, the achievements of women, of 52% of the population, remain largely unacknowledged.
It's the 21st century - how can we fix this for future generations?
1. Be more attractive to women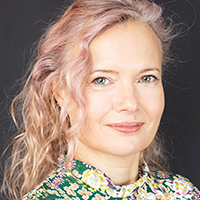 'If there was a simple way of getting more women in tech the gender imbalance would already be fixed. It's tempting to blame the pipeline yet many senior people in tech did not start out their careers as programmers and often move into senior roles through a sidestep, so whilst I agree the pipeline needs to be addressed I don't buy it as a valid reason for the lack of women in tech.
'Organisations need to, and can, do better at attracting women to apply for roles and certainly can do far better at choosing to hire women. We still live in a world where hiring a woman is unconsciously perceived as a risk , because that woman won't be the same as what's gone before, her 'face won't fit' so readily.
'Hiring anyone into a role is a risk - it's somewhat ridiculous to attach more risk to someone because the hiring managers haven't previously worked with a woman in that type of job. Saying 'women just don't apply for these roles' is a cop-out - the responsibility for fixing that sits with the hiring organisation.'
Mivy James FBCS, Digital Transformation Director at BAE Systems Applied Intelligence.
2. Create a more inclusive culture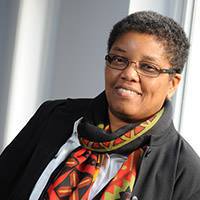 'The percentage of women in technology is 16%, with little growth in 10 years. Much has been said about the 'dirty' image of engineering. Nothing could be further removed from the truth especially computing.
'Another misconception about technology is that it's for 'geeks'. Perhaps some work needs to be done here to dispel this idea? The more women are seen in these roles the quicker this image can be dispelled.
'However, there is what is known as the leaky pipeline, women leave the profession in greater numbers. The focus should be on understanding why this happens and seeking to improve retention.'
Dorothy Monekosso FBCS, Professor of Computer Science at Leeds Beckett University, and the recipient of an honorary fellowship at BCS.
3. Look for easy wins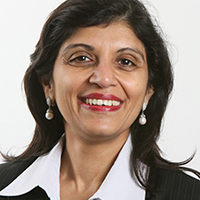 'We can get more females by initially identifying opportunities that females can also partake in. This can be obtained by ensuring that there is a network of individuals (both females and males) who can identify, raise awareness and recruit the best possible candidate that can be a female.
'Also, we need to have more funding opportunities that females can participate in, or to have mentors who can ensure that there will be an avenue for women to enter and succeed in the technology sector. In social media, classic media channels like, TV, or radio, to also ensure that comments are provided by leading females in the technology sector.'   
Jyoti Choudrie FBCS,  Professor of Information Systems at the University of Hertfordshire.
4. Be yourself, your authentic self
'There are a number of initiatives we must undertake. Some organisations create 'aspirational' targets and quotas. This can, in some cases be controversial, but it does create a mindset change and draws attention to the fundamental problem of a lack of women in tech roles. 
'One initiative to consider is encouraging women working in the tech industry to be visible tech role models. This visibility will allow connections and networking with other women thinking of entering the industry - through helping, encouraging  and sharing experiences.
'Secondly, coaching and mentoring by women working in tech roles is super important to ensure a strong sustainable pipeline of female talent. To further build a greater talent pool, organisations should encourage more coding clubs for girls which can raise awareness to the creative, analytical and solution building skills coding brings and the many job areas you can move into.
'Finally, we need leaders, more male allies and advocates who fully understand why we need greater gender equality in the tech industry. We need these people to get onboard and be visible and vocal supporters for the encouragement for more women in tech.'
Rubi Kaur FBCS, Senior Solutions Architect at Vodafone.
5. Get the men on-side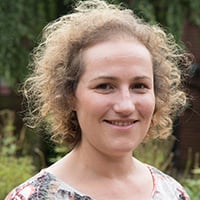 'We must build expectations for young women that a tech career can be relevant for them, and they can succeed in it.  Role models matter!  But this is a cultural change, and not something we only need change for girls.  Boys and parents equally need to believe that girls belong in tech. 
'Beyond this, we need to ensure women in tech thrive in their careers. It's a career I love, but unfortunately, we see women disproportionally leaving the tech workforce, and failing to progress at the same rate as men.  We will only increase representation of women in tech if we also strive to increase retention and development of the women we already have.'
Jo Stansfield FBCS, founder and director of Inclusioneering and IT thought leader.
6. Become an #ImmodestWomen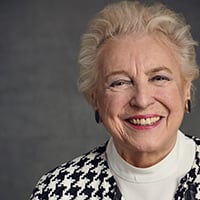 'The study of science was not considered respectable for girls of my generation. But it's always good to challenge damaging stereotypes. Blatant sexism may be illegal and much has disappeared following legislation.
'Today the issues are cultural - which are much more difficult to address. But there remains huge potential for prejudice against girls. Both men and women use the same stereotypes. It's important to offset that unconscious bias that everyone, every single person has.
'I want our girls to aim high, knowing they are more than competent in tech and hankering to do the top jobs.'
Dame Stephanie Shirley CH FBCS, pioneering IT entrepreneur and passionate philanthropist.