Deliver BCS Level 3 Certificate in IT User Skills (ICDL Advanced) (ITQ)
In conjunction with the ICDL Foundation, BCS is pleased to bring to the market this refreshed and globally recognised ICDL qualification.
24 UCAS points to aid entry into university
Mapped to the DigCom Framework
Fully funded through National Skills Fund: The level 3 adult offer is part of the Lifetime Skills Guarantee announced by the Prime Minister in September 2020, effective from April 2021.
About ICDL Advanced in IT
This is a comprehensive, advanced qualification that will enhance learner's productivity with IT skills going forward in their studies and careers.
The qualification comprises of five modules:
Word Processing Software
Spreadsheet Software
Presentation Software
Database Software
Improving Productivity Using IT
Guided learning hours (GLH): 220 hours
Total qualification time (TQT): 290 hours

Funding
Funding is available for learners aged 24+ who do not have a full Level 3 qualification and has been extended to those who do hold Level 3 qualifications who are unemployed or on the minimum wage.
19 to 23 year olds will continue to be eligible for their first full level 3 via the adult education budget, and for any additional qualifications made available through this offer.
Without funding: Individual units can be taken as standalone certificates for those who do not wish to take the funded route.
'ICDL level 3 was fantastic as single units for well-motivated students who wished to improve their digital skills before going into the work-place. It is also respected by employers in the finance industry. Plus, some of our students have used it to help them during their university courses.'
Guernsey Education Department
Who is it for?
The qualification has been designed for people using technology:
at work - upskilling / retraining to become a department expert
in education - students
returners to work
job seekers
personal career development
The qualification package includes:
Centre courseware via e-books and bite-sized videos
Assessment through online or manual tests
No centre marking
Automated testing
Instant results (for automated testing only)
And, on successful completion, BCS level 3 certification and a discounted BCS careers membership offer which comprises of post nominals AMBCS, and a pathway towards Professional Membership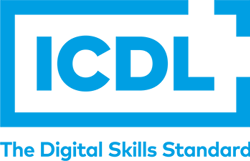 Assessment
The qualification is assessed through online or manual tests created by the ICDL Foundation and BCS and delivered using the BCS in-application assessment platform.
I want to deliver ICDL Advanced in IT
Any centre wishing to have an in-depth conversation to address any questions not covered here, please contact your account manager, email bcssales@bcs.uk or call 01793 417445.
'ICDL Level 3 has been the go-to qualification for us and is our first recommendation to any of our learners that wish to undertake an Advanced level IT user skills certification. The skills the module teaches and assesses are challenging, but highly pertinent for the job market.'
Newport Integrated Learning Centre
Other things you might be interested in: