Employer case study: Claire Oliver, Troup Bywaters + Anders
Building a talent pipeline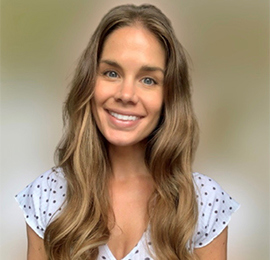 As Troup Bywaters + Anders' apprenticeship scheme goes from strength to strength, even during the pandemic, Claire Oliver Head of HR tells Johanna Hamilton AMBCS about realising potential, developing talent and business benefits.
Troup Bywaters + Anders (TB+A) is a national building services consultancy working with clients on the whole life of their building, from inception to completion, this includes design, sustainability, the health and well-being of buildings, facilities management and more. The Partnership was 60 years old, last year and employs 235 people across offices in London, Belfast, Cardiff, Leeds, Manchester, Edinburgh and Glasgow.
Tell me about your apprenticeship journey?
We've always had the culture of growing our people, nurturing talent and developing our leaders for the future. We've always trained to anticipate our skills gaps.
In 2012 we worked with South Thames College in London initially to develop a framework. In the beginning, we took on three apprentices in London and that's just grown nationally at all different levels and standards. It's been something that we've always done organically, in a less structured way, but the apprenticeship scheme has allowed us to formalise our training programme, so that it fits our business as well as industry standards.
A main driver for developing people at that level, was to provide a career path for people who didn't want to go to university full time or couldn't go to university, be that for financial or personal reasons, but that allowed them to develop specific skills that would benefit the business in the future. There's a big 'skills gap' in engineering so we needed a solution that attracted a greater range of people from all backgrounds and levels to our organisation to enhance our team.
Are apprenticeships helping to redress the gender imbalance in engineering?
Our first female apprentice joined in 2013, and from there the female intake has grown each year. Being an SME, having one female apprentice worked really well because she became a role model to attract other apprentices to change the perception of what an engineer "looked like". Now, 30% of our apprentices are female – the industry average is 7%. Using the apprenticeship scheme is helping us address that male dominancy in the industry and, in turn, as our talent matures that will help us balance that across all levels within the business.
Do apprenticeships help diversity?
As a business you have a responsibility to be representative of the communities that you work in. As our offices are ultimately in cities, it's not representative to have a workforce of people that have all joined the industry by the same full time university route. Our business has always been about equal opportunities for all. Our biggest challenge was to spread that message and apprenticeships gives us that platform and are a really good way of reaching and harnessing potential in people of all backgrounds.
There's a snobbery that people who choose apprenticeships aren't of the right academic level to be accepted into university – but from my experience, that's simply not the case. The entry requirements are the same to get onto a degree apprenticeship as they are to study the degree on a full or part time basis, the benefit of the apprenticeship is that they receive all the work-based experience, whilst being paid and not having any student debt.
Give me some stats on your apprenticeship programme?
We currently support 50 apprentices – which is about 22% of our overall workforce. We've got a really high retention rate of around 90%. For TB+A it's about selecting the right people and creating an attractive career path. There are some companies that don't invest in the training, who try to tempt trainees with higher salaries – which they can afford as they don't invest in people. So, that's our challenge. And in order to prevent that attrition, we create an attractive culture where people want to stay, not just for their training but for years to come.
Was everybody always on board with the apprenticeship scheme?
As it had always happened it was an evolution rather than a revolution. Around 70% of our current partners joined TB+A as apprentices right at the start of their careers, so we already had a proven career model. The apprenticeship scheme and investing in people is very much at the core of our business and truly is valued.
Managing an apprentice does involve different skills and it's a new skillset in itself. When the scheme was more embedded senior members of the team began to see the enjoyment of passing on their knowledge and really seeing the apprentices develop their careers.
When people join straight from school, they have their ID photo taken and then when you look back, they look so young! Then fast forward a few years and they own their own property, they're managing projects and apprentices and all achieved by them having gone through the apprenticeship scheme with us. We have a great pride for all of our apprentices and I know they value the opportunities the scheme has given them in a professional career path.
Do you still manage the apprentices day to day?
I used to get much more involved in terms of apprentice reviews, when we had smaller numbers, but now that we've got 50 people in learning and the apprenticeship scheme is only one aspect of my role, it's very much about training the line managers to take ownership of that process. Neil Weller our previous managing partner is the London Apprenticeship Ambassador Network, LAAN Chair, so he gets involved externally in a lot of the apprenticeships and is the lead trailblazer for our building services standards. He's very much involved in making sure that standards are fit for our specific purpose.
Are your apprentices always school leavers?
It does tend to be people from school or college or people still early on in their careers, say mid-to-late 20s. The apprenticeship programme has helped us be a young business, our average age is around 35. As apprenticeships develop, we've used them to upskill existing staff that wanted to develop their academic knowledge to a higher level as well. So, we do have a good cross-section of age profiles of people doing an apprenticeship.
How has the apprenticeship levy scheme helped TBA?
As I said, we already welcomed apprentices and were already paying tuition fees. What the modern apprenticeship scheme has helped us do is improve that scope to include a degree apprenticeship. Previously, all of our apprentices were level three so when they completed this, they'd go on to the degree, which we were funding for about £6,000 a year. So, the levy benefitted us as we were already spending more than that on training each month, anyway.
What apprenticeship level do you go up to?
We have level three, four, five and six; so just up to degree level at the moment, because there isn't a level seven available, for our industry. If we employ an individual and there's an apprenticeship available to them that's something that we'll consider. So, it's not that we only offer level three and level six in building services, we have people on HR apprenticeships, digital marketing, business admin, facilities management, project management… so it's quite wide ranging.
One of the main benefits of apprenticeships in itself, is that it's a really good mechanism to be able to develop skills that aren't already in the business with both new apprentices and existing employees.
What's your biggest success story to date?
We've received a lot of external recognition for our scheme including SME Employer of the Year at the National Apprenticeship Awards 2020. It's good to know that externally, our scheme is recognised as being as good as we think it is! Particularly last year, which was a challenging year for everyone, we didn't know whether we'd be able to maintain our intake.
We still took on eight new apprentices last year – with the remote challenges of interviewing and onboarding. We were also able to assist two apprentices that had been made redundant elsewhere. So, last year the success of being able to maintain our intake and have apprentices progress as well in their careers was really rewarding.
You have lots of awards. How important is it to have that external recognition?
It's important in terms of getting that external gold star to say what we are doing well and to set us apart in the industry, especially as an SME. It also helps us to get feedback in areas where we can improve and benchmark what we are doing. Sustainability is a key driver for the business and apprenticeships are very much part of this.
A higher profile helps us attract the right talent. There's a lot of competition for apprenticeships now and I can imagine application numbers are only going to rise. I think they will increase as freshers who have onboarded at university, without leaving their bedrooms, are possibly now rethinking their choice.
How can you train apprentices on professionalism, when you can't see them face to face?
Make sure you talk to them. Check everything is working and if it isn't find out how to make it work. Line managers have a responsibility to check in and make sure that they are having the right conversations with their apprentices. A lot of our teams will have daily wellbeing calls and weekly or even daily project workload meetings. Aside from that, we also ensure that everyone has the equipment they need to do their jobs – but obviously we can't control everything. People are still working from bedrooms in their parents' house or with children home from school. All we can do is try to provide guidance and in terms of wellbeing and mental health and help as much as possible.
Our partners and senior management team are very much involved in all of the above and take an active part in meetings, training sessions, reviews and quality assurance as well as social events to provide another level of support and contact.
What advice would you give to someone thinking of setting up an apprenticeship programme?
Initially it's starting with small numbers and really making sure that you get the right apprenticeship standard. Spending time choosing the right training provider and having a really good relationship with them sets up the right support mechanisms internally for your apprentice. I would also suggest starting with someone who has already done say a level three apprenticeship so you're not starting entirely from scratch.
A lot of our more experienced apprentices act as mentors and manage new apprentices that come in. They're the best people to do it, because they've been through it themselves, they fully understand all requirements and can offer advice as they go through the process. But when you find the right people, and the scheme is up and running, then its far easier to manage going forward.