Join us on November 5 to hear a panel of senior women in the tech industry share insights, advice and tips on how to get on and nail the next promotion at work.
Agenda
18:00-18:30 - Arrival and registration
18:30-18:50 - AGM
Welcome and Introductions
Apologies for absence
Matters arising from last year's minutes
A report from the Chair on the year's activities
A report from the Treasurer, Andrea Palmer
Election of Chair, Treasurer and committee members
18:50-19:10 - AOB
Panel debate on how to get promoted at work with Andrea Palmer, Fiona Macaulay, Sarah Burnett and Sharon Moore MBE, chaired by Rubi Kaur
19:10-19:30 - Break for food and drink
19:30-20:30 - "Present with Impact" workshop with Alexandra Bond In this interactive Masterclass we will be working on the key principles that create impact and powerful presentations. The workshop will use professional performance techniques to deliver confident and authentic speaking sessions. In the session we will be exploring how to:
Deliver strong, confident presentations- Find the story in the data
Learn how to confidently deliver quick round table style speaking
20:30 - Event closes
During the AGM we will elect the BCSWomen officers and committee members. If you would like to join the committee please send a short CV, a summary of the reasons that you'd like to join and what you'd bring to the committee to Sarah Burnett at sarah.burnett@bcs.org.
Synopsis
Chaired by our very own Rubi Kaur, the panel aims to provide actionable advice to help you formulate a strategy for your career development.
Good presentation and communication skills can go a long way to help you get promoted at work. There is no better time to boost those skills than now. Due to popular demand, we are going to follow the debate with a session on presentation skills.
The "Present with Impact" masterclass will be provided by the talented Alexandra Bond Burnett, an experienced acting and presentation coach.
Summary of event:
We will get the formal AGM done first and will then proceed to have the panel debate and the "Present with Impact" masterclass, punctuated with a break for refreshments.
About the speakers
Alexandra Bond Burnett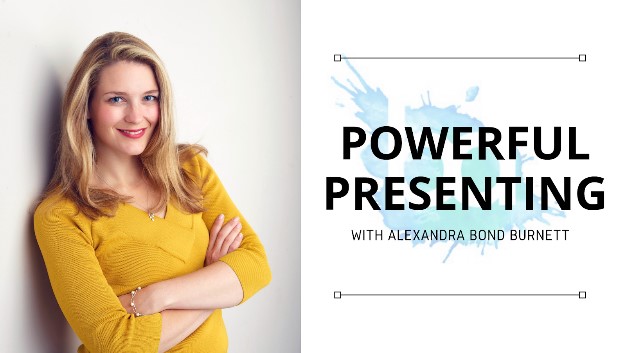 Alexandra is a presentation coach working with fintech and accounting professionals. She works across the UK as a speaker and trainer, and is the founder of her own award-winning digital accountancy firm in Sussex.
Using her professional acting training and 10 years of experience as an industry expert in theatrical education, Alexandra is taking the very best of performance practice to the world of accounting and tech – helping you to become the expert with gravitas.
"Alex is highly talented and knowledgeable, and has a full understanding of the profession and the digital changes that the industry is facing" Zoe Lacey-Cooper, Portfolio Director Accountex
Andrea Palmer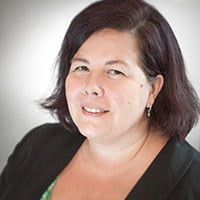 Andrea leads and is building IT Business Change capability across BP. She has 20 years' experience working in the energy sector leading transformation programmes and digital innovation projects. She has highly developed project management and business analysis skills, solid problem-solving abilities, substantial systems development and testing experience alongside staff management expertise in multi-cultured and international environments. Andrea feels passionately about encouraging and supporting women in technical roles and demonstrating to school girls that careers in tech and STEM are exciting and rewarding. She is currently studying for her MBA.
Fiona Macaulay

Fiona is an experienced CIO and Business Transformation Leader, delivering sustainable Business value and improved Customer experience through Digital & IT solutions. She has worked internationally, living in the US and Asia where she learnt the power of diverse teams. She has had a wide and varied career initially joining BP as aGraduate in Geology. She has successfully delivered across many sectors from Trading to Retail at BP, publishing at Elsevier, Telecommunications at Vodafone, in Utilities as CIO for Thames Water and presently leading Global IT Delivery at Mars enabling Mars's Digital Transformation.
A leader with a passion for people, she actively develops capability and talent across her teams and in the industry in technology and leadership. She is a Fellow of the British Computer Society and is a member of BCSWomen Committee where she actively supports and encourages more women to have a successful and lasting career in Technology.
Rubi Kaur
Rubi Kaur is a Senior Solutions Architect at Vodafone Group for Enterprise new product development. She has over 20 years industry managerial and technical lead experience from previous roles at BT, O2 and the UK Government. Rubi gained a BSc (Hons) in Physics and Computer Science, and an MSc in Physics : Optoelectronics and Information Processing from Queen University of Belfast. More recently she completed an Executive MBA at the Henley Management Business School. In 2012 Rubi led her team to win the UK Business Green IT Team of the year and the UK Government Treasury Finance Award for Sustainability. Rubi is a Fellow of BCS the Chartered Institute for IT), also serving on the committee for BCSWomen and on the BCS Employer and Organisation Board. She is a Trustee and advisory Council member to the British Computer Society who's mission it is to make "IT Good for Society" so that the societal impacts of technology are understood whilst ensuring the IT profession is always inclusive and progressive in a modern digital world. In 2016 Rubi was on the Judges panel for the judging the Computer Weekly's Most Influential Women in UK IT awards. Most recently Rubi has been an advisory board member for an Innovate UK funded AI project.
Sarah Burnett

Sarah, a well-known industry analyst and market influencer, is Executive Vice President & Distinguished Analyst at Everest Group, where she leads the company's Service Optimization Technologies (SOT) research program globally. As part of this, she researches and advises clients on automation technologies, such as Robotic Process Automation (RPA), Artificial Intelligence (AI), and global business process & IT service provider's capabilities in this field.
Sarah is a frequent speaker about AI and RPA at industry events around the world. She has penned several reports and papers on these technologies and their impact on services and adoption by enterprises across the globe.
Sarah is chair of BCSWomen, and founder of AI Accelerator, set up to encourage more women into IT and AI.
She is a one of Computer Weekly's 50 most influential women in UK IT (2016, 2017 and 18). As well as contributing to industry media, she often speaks at clients' and other events and is active in social media with frequent blogs and Twitter posts (@SarahBurnett).
Sharon Moore

Sharon Moore MBE is IBM's CTO for Travel & Transportation. She marries the vision of the industry with the potential of technology and the breadth of IBM, to transform technical capability into real business results. The convergence of traditional architecture skills with more modern 'show not tell' approaches, allows her to quickly demonstrate possibilities to IBM's clients and prepare them for the impact on the enterprise. Sharon is a board member of CENSIS, the Innovation Centre for Sensor and Imaging Systems, and leads BCSWomen activity in Scotland, as well as acting as Deputy Chair for the wider group. She was recently honoured with an MBE in the Queen's birthday honours 2018 for services to women in technology based industries, and presented with the 'Inspirational Women in Leadership' award at the inaugural Scotland Women in Technology Awards 2017.
Things to note: This event may be recorded and photographed. For overseas delegates who wish to attend the event please note that BCS does not issue invitation letters.
This event is brought to you by: BCSWomen