Computer and video games today are a billion dollar industry. They have developed hugely in their relatively short history, with each generation featuring enhanced graphics and new gameplay features, often enhanced by artificial intelligence. At their finest, games interact with their players using many of the human senses.
In the midst of all this, one sense that is essential to games is often forgotten: hearing. Sound and music in games is often overlooked, perhaps because of the visually dominant culture we live in, but take sound away and you'll soon notice it's gone. In this talk, we will explore the technologies and tricks that help make great game sound and how to make players shiver with fear or leap with joy!
===================================
Speaker: Stuart Cunningham is currently at the Centre for Advanced Computational Science (CfACS), Manchester Metropolitan University (UK) and has been working in the university sector for over 15 years in a variety of academic, research, and managerial roles. Stuart is a Visiting Professor at Wrexham Glyndŵr University (UK).
He is author of research articles, book chapters, plus a number of music and artistic pieces. His research interests cover a range of computing and creative hybrids, including: audio compression; affective technologies; sonic interaction; and sound for games. He leads the Affective Audio multi-disciplinary research team.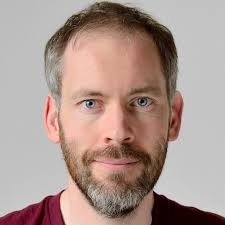 ===================================
Recognising that many of you will be coming here straight from work, we will be providing refreshments (tea, coffee, biscuits, cold drinks, finger buffet) from 5.45pm.
Talk 6.30pm - 7.30pm, end circa 8.00pm.
===================================
This event is bought to you by BCS Chester & North Wales Branch.  For more information on the Branch, click here: https://www.bcs.org/category/10583
Please note, duplicate delegate names will be deleted.  BCS do not issue Letters of Invitation for events.