In the current turbulent data driven world, risk is inevitable and "strong" response to it becomes critical.
Companies face a number of threats in today's global business climate regardless of size.
Often leaders don't admit that a disaster can strike their organisation, at least not on their watch. So they don't prepare for it, and fail to encourage a company culture of resilience… whilst supporting a training mentality and increasing team's capabilities might be the only way to keep the organisation strong and competitive over the longer period!
Using an analogy of Powerlifting training and "training" within the Information security domain encourages attendees to reflect on their daily "training" practice and habits as well as provoke the idea how they as an individual could support their organization's resilience and help to mitigate information risks.
Important questions of self-studies, overcoming comfort zones, added value of networking and mentoring are being asked as well as sport stories of well-known world athletes are putting the importance of training into perspective.
"Become the strength" that changes the status quo of the organisations and achieve your best "IS" fitness level using methods of strength training!!

Sharing knowledge amongst the community is key for the digital world's secure future and therefore attendees are encouraged to be interactive during the presentation.
===================
Agenda:
• 7.00 pm to 7.30 pm – Refreshments and Networking
• 7.30 pm to 8:15 pm – Talk on Topic and Q&A
• 8:15 pm to 8:30 pm – Networking and Close
===================
Speaker: Zuzana Bitter - Managing Director at BITTER Solutions; Project Manager at CSFI-CWD (Cyber Warfare Division)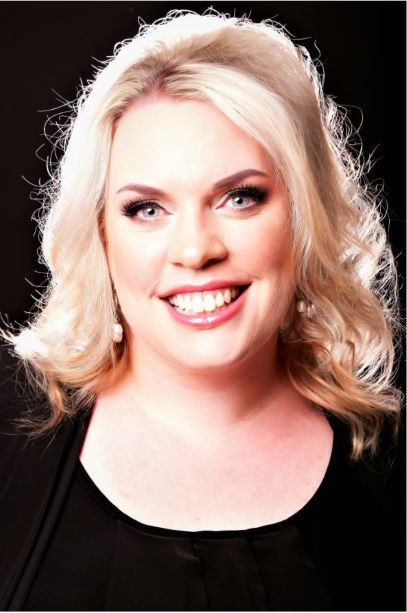 Short Bio:
Zuzana is the Managing Director of BITTER Solutions Ltd., a Cyber Security Forum Initiative (CSFI) Project Manager and a Professional member of BCS (BCS, The Chartered Institute for IT).
She has MBA degree in Strategic management from Nottingham Trent University and holds CISM certification amongst others. She is also multiple times Czech national powerlifting champion (IPF), holds a number of national records and frequently represents her country in international competitions across the world. She has been working in various business and consultancy positions for the past 15 years.
Her long-term career within Samsung has equipped her with rich Governance, Risk and Compliance (GRC) skills as well as Information Security Management System (ISMS) ones. She is currently working on information security assurance and risk management programmes for a pharmaceutical company. Her versatile knowledge of Information Security, Data Privacy, Risk Management and Business Continuity frameworks and best practices helps her to promote business efficiency, compliance as well as resilience while securing the best possible outputs for business partners and individuals. Zuzana is a keen learner and spends a big portion of her free time with ongoing learning and developing her skills set, especially within the cybersecurity area.
---------------------------------------------------------------------------
PRESENTATION
Flex your Information Security muscles - Zuzana Bitter (PDF)
-----------------------------------------------------------------------------
THIS EVENT IS BROUGHT TO YOU BY: BCS London West - visit https://www.bcs.org/category/14727
For overseas delegates who wish to attend the event please note that BCS does not issue invitation letters.