In February, Axelos launched the Foundation publication for ITIL 4. The approach is significantly different than ITIL v3, with a more explicit focus on achieving value, an evolution of the guiding principles first demonstrated in ITIL Practitioner and a system rather than lifecycle approach (amongst other things). For our very first event of 2019 we have not one, not two but three speakers for you:
==================
Speakers: Akshay Anand, Stuart Rance & Nargis Mirza
==================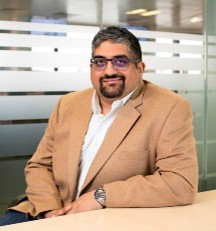 Akshay Anand will talk about the background and journey to create ITIL 4, the four dimensions of service management and the importance of value co-creation.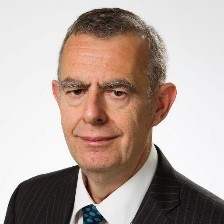 Stuart Rance covers three key areas of service value that are so important to ITL 4 – the service value system, the service value chain, and the service value streams; and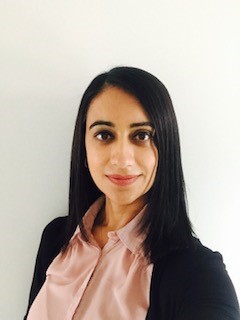 Nargis Mirza will discuss her journey from ITIL v3 to ITIL 4 at the Home Office. She will tell us about how they've used the guiding principles and mapped skills and capabilities across to the new best practice.
It promises to be a stimulating evening covering ITIL 4 from theory and practice. At the end of the presentations all 3 speakers will happily answer any questions you may have.
==================
Speaker Bios
Akshay Anand is a Product Ambassador at AXELOS®, working on the development of new guidance and research within the IT Service Management (ITSM) portfolio. He previously advised Fortune 100 clients on how to improve their ITSM capabilities, implemented toolsets such as Remedy and ServiceNow, and headed up global ITSM activities at Macmillan Publishing.
More recently, Akshay has focused on working with the architecture team to deliver the ITIL 4 Foundation guidance, as well as the further elements of ITL4 to be published later in 2019. He has worked in many countries around the world, including India, USA, and UK. He infrequently tweets as @bloreboy, about ITIL, DevOps, food, and heavy metal.
https://www.linkedin.com/in/bloreboy/
Stuart Rance is an IT service management and information security management consultant, working with clients all round the world. He is one of the authors of ITIL 4, as well as an author of ITIL Practitioner, ITIL Service Transition, and Resilia: Cyber Resilience Best Practice. He regularly publishes blogs on all aspects of ITSM and information security management. He is also a trainer, teaching standard and custom courses in ITSM and information security management, and an examiner helping to create ITIL and other exams.
https://www.linkedin.com/in/stuartrance/
Nargis Mirza is the IT Operations Community Lead for the Home Office. She is responsible for building a community of practice for IT Operations members. She has worked in the public sector for over 15 years across a range of service mangement and operations roles. She has extensive ITIL experience across that time have qualified and transitioned from version 2 to version 3 and now to ITIL 4. She has keen interest in encouraging more women to take up technology roles and believes that service management skills are key to successful digital transformation.
http://linkedin.com/in/nargis-mirza-17299510a
==================
PRESENTATIONS

An evening of ITIL 4
An evening of ITIL 4 (part 1 - Roman Jouravlev)
An evening of ITIL 4 (part 2 - Stuart Rance)
An evening of ITIL 4 (part 3 - Nagris Mirza)
ITIL 4 guiding principles
==================
About the organiser: The BCS Service Management SG organises this event; find out more about the group at https://www.bcs.org/category/12225
For overseas delegates who wish to attend the event please note that BCS does not issue invitation letters.