Attack and Defend Industrial Control Systems
In this session we will talk about the challenge of defending industrial control systems in large environments, where assets are distributed across wide geographical areas (e.g. rail, highways, utilities sectors).
It will be a technically focused discussion, based on a case study, looking back at six years of challenges, incidents and the results of intensive penetration testing. 
====================
The Identity Security Maturity Model
Digital identity is at the core of how we do business in 2019 with most of our transactions taking place online. At the same time, the working environment has become more diffuse, with people and IT systems in multiple locations, often spread over the globe. The concept of being 'inside' or 'outside' of a trusted network is losing its meaning from a security perspective – it could be said that identity is the new perimeter. The backdrop to this is the constant threat of data breaches – with 80% of breaches traceable to a compromised digital identity.
Despite this – many organisations are not taking all necessary steps to secure their digital identities. In this talk, we will explore how organisations need to focus on three core areas of identity management in order to truly be providing a secure identity environment: identity governance, federated authentication and privileged account management. These three technologies work together, and we will explore how failing to focus on any one area compromises the security provided by the others.
SPEAKER: Tom Eggleston: CEO ProofID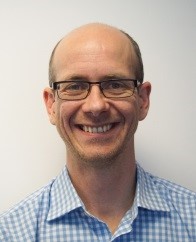 With over 15 years industry experience, ProofID's Tom Eggleston eats, drinks and sleeps Identity and Access Management. A regular industry speaker in Europe and the US, Tom knows how to balance technical evangelism with the real world, finding practical solutions to the identity challenges faced by modern businesses.
As CEO of ProofID, Tom has been instrumental in growing the company into the leading provider of managed identity solutions, employing over 80 people across the UK and the US. He also enjoys a daily run and brewing his own beer.
====================

Finally, we will cover the questions that organisations can ask themselves to assess their own level of identity security maturity, to identify which actions should be prioritised to provide a secure identity environment.
====================

Car Parking:
Free parking: The nearest car park to the Business School is the John Dalton car park underneath the Mancunian Way. The carpark is accessed south off Chester Street, M1 5GD, and is located close to the back entrance of the Business School. Drive towards the south of the car park, park up, and enter the Business School via the rear entrance between buildings 5 and 6 on the campus map. There are 12 designated disabled parking spaces. The spaces are clearly marked and have sufficient width to allow wheelchair users to get in and out of their vehicles. All of the John Dalton car park is on one level smooth surface on the ground floor.
Travel Options to the Business School:
The Business School is situated just off Oxford Road on the Manchester Campus (All Saints). The closest railway station is Manchester Oxford Road, which is 0.3 miles away. Manchester Piccadilly Railway Station is 0.9 miles away and Manchester Victoria is 2 miles. Taxis can be pre-booked through Radio Cars, who also have wheelchair accessible taxis. Their contact number is 0161 236 8033. There are taxi ranks outside each railway station and the nearest drop off point at the Business School is either Ormond Street or Cambridge Street, close to the Business School entrance. Sat Nav postcode: M15 6FH.
====================

For more information about the BCS Manchester Branch - https://www.bcs.org/category/18153