Convergence is making effective partnering between IT and the business critical. And the BCS sponsored some of the original research in the mid 1980s at Oxford that identified the benefits of IT business partnering. Yet today organisations are still reporting a worrying gap between where they are and where they know they need to be on strategic engagement. Amongst global corporations only a quarter report that they have effective engagement between IT and the business in shaping business strategies that effectively leverage IT. Yet over three quarters report that they know they must achieve this. Over half of global corporations are still reporting that IT is treated as a technology supplier responding to demand from the business. Yet almost no-one in IT or the business sees this arrangement as adequate anymore.
Some CIOs have responded by investing in strategic engagement with new roles such as IT business engagement managers, IT business relationship managers (BRMs) and IT business partners. These roles are amongst the fastest growing roles in IT management today. Yet the gap is closing slowly on where organisations are on strategic engagement, and where they must quickly get to, if they are to win the race to become digital businesses. It is seen by many now as a survival issue.
This interactive event focuses on digital engagement and how this is developing, and it will cover:
The long history of IT engagement and why it is still proving so challenging.

The growth in new engagement roles focused on partnering and what they bring.

The approaches for IT engagement and why one size definitely does not fit all.

The range of strategic & operational engagement services and activities employed.

The future on IT engagement in large organisations as digital convergence happens.

Pointers into the bodies of knowledge and other valuable resources available.
This event has most relevance to IT management consultants and for IT and business leaders in large and complex organisations needing to develop the effectiveness of the partnering between IT and business communities. This topic and its content have less immediate value and application for IT professionals in SMEs and start-ups or who have specialist technical IT or business roles. Although of general interest for students, IT engagement roles are not career entry opportunities.
--------------------------------------------------------------------------------
SPEAKER: Dr Alan Warr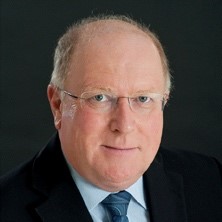 Dr Alan Warr BA MBA MSc PhD CITP MBCS FCMI FIC – is a practicing IT transformation consultant with over two decades of IT and business consultancy at consultancies such as PA, BT, and Capita. His doctoral research at the London Business School investigated what explains success at the strategic management of IT in large, complex organisations. This led on to advisory and interim management roles in IT engagement with large organisations such as BT, Bupa, KPMG, MOD/Army, States of Jersey Government and the NHS.
Alan is the Chair of the BCS Consultancy SG and a fellow and former Council Member (Vice Chair) for the Institute of Consulting.
This is a joint event between BCS, and the Institute of Consulting
--------------------------------------------------------------------------------
AGENDA
Event opens at 18.00 with the workshop commencing at 18.30 till 20.00 when networking with wine and refreshments will continue until 21.00. 
--------------------------------------------------------------------------------
Event Recording
The BCS Consulting SG will post a video recording of the event on the BCS Panopto site afterwards. This will be published on the BCS Consultancy website.
For overseas delegates who wish to attend the event please note that BCS does not issue invitation letters.
--------------------------------------------------------------------------------
PRESENTATION
Strategic Engagement (PDF)
--------------------------------------------------------------------------------
THIS EVENT IS BROUGHT TO YOU BY: BCS Consultancy SG. For more information about the group, go to: https://www.bcs.org/category/9568
--------------------------------------------------------------------------------
You can also attend this event remotely via a free webcast -
https://bcs.cloud.panopto.eu/Panopto/Pages/Viewer.aspx?id=9085a090-886c-4710-bf2b-aa2300fc7d05