It's expected that any organisation we interact with will keep our data secure. In most cases however, the weakest link in the chain is us. In this talk, James and Matt will look at data security from both an end-user and developer perspective. They will draw on their extensive experience as web and mobile apps software developers to discuss how breaches occur, and what can be done to protect your data.
This talk will be of specific interest to individuals involved in web and app software development and managers of software development teams. More generally it will be of interest to anyone using web and mobile apps who want to learn more about what should go on behind the scenes to keep their online interactions and data secure.
=======================================
Speakers:
James Flower is a software developer at the University of Chester's Informatics Centre with experience of a range of different platforms, including how to build in effective security features to protect against data breaches and the failing of human behaviour. His primary development experience is with web applications based upon C# using ASP.NET and ASP.NET Core. He also has experience with mobile app development for iOS devices and creating VR experiences in virtual environments using Unity.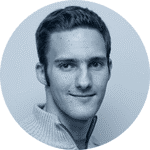 Matt Griffiths works as a software developer at the Informatics Centre. He has 10 years' experience building a variety of bespoke web and mobile applications including their security and the prevention and detection of data breaches. He also has an interest in artificial intelligence and machine learning.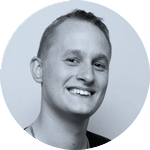 =======================================
Recognising that many of you will be coming straight from work, we will be providing refreshments (tea, coffee, biscuits, cold drinks, buffet).
5.45pm arrival for tea, coffee, cold drinks and buffet.
Talk from 6.30pm to 7.30pm, followed by Q&A
Informal discussions to circa 8.00pm  
The hotel is located in the leafy village of Mollington, near Chester. Free parking. It is easily accessible from all directions, including Liverpool and Wirral down the M53, North Wales along the A55, from the south including the Wrexham area and from the east including Manchester along the M56.
=======================================
This event is bought to you by BCS Chester and North Wales Branch.  For more information, visit - https://www.bcs.org/membership/member-communities/chester-and-north-wales-branch/