BCS Business Change Specialist Group event and AGM.
Presentation
Download the presentation slides (PDF)
Synopsis
Is everybody confused about what data privacy means in the world of COVID-19 - how does Test and Trace impinge on your privacy and balance with public benefit; what does working from home do to corporate security and confidentiality?
How will Brexit and the recent court ruling (Schrems 2) on data transfers to 3rd countries affect what organisations operating in multiple geographies need to do in order to manage the compliance risk from data transfers?
We look back at how data privacy has evolved over this period and particularly how the supervisory authorities have been enforcing the regulations with look at a couple of recent cases and discuss if GDPR has made a difference to how organisations are processing personal data. Also how has the pandemic changed or reinforced our views on data privacy? This talk is intended to provoke discussion.
About the speaker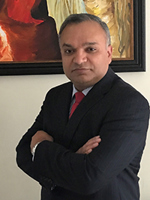 Baljit Sarpal
Over the last 24 years Baljit has led number of business change initiatives, launching network products, while at BT; creating new operating models; improving customer experience through better integration of CRM and automation of BSS and OSS. Baljit has delivered complex programmes from inception to successful achievement of outcomes.
Since 2016 Baljit has focussed on data privacy programmes, helping number of organisations to assess and remediate their data privacy compliance gaps and build or enhance their privacy programmes, delivering pragmatic solutions to match the level of risk for each individual organisation - aligning key data privacy activities with other compliance and security functions.
Baljit's experience blends regulatory compliance and commercial drivers and his focus is on delivering coherent end to end business processes. Baljit is a certified PRINCE2 practitioner as well as proficient in MSP and Agile methodologies. He also holds the CIPP/E & CIPM accreditation from the AIPP and has been a regular speaker at conferences.
Our events are for adults aged 16 years and over.
This event is brought to you by: BCS Business Change specialist group