SPEAKER
Thierry Ackermann
-----------------------------------------------------------------------------
AGENDA
18:00 – Refreshments and networking
18:30 – Main presentation
19:30 –
20:30 – Close
-----------------------------------------------------------------------------
SYNOPSIS
The session will introduce participants to the simple Business Model Canvas (BMC) introduced by Strategizer. It is used by millions of people, organisations and departments of all sizes. The canvas can be used to describe, design, improve, and pivot any business situation or project. It works in conjunction with the Value Proposition Canvas (VPC - also referred to as Pain & Gain Model) and other strategic management execution tools and processes. At the end of the session, participants will be able to articulate their business idea, goals and all supporting elements to establish a simple, engaging and winning end-to-end business model.

SCOPE | The BMC and VPC can also be applied for initiatives, transformations, projects, services and any business function.

Session Structure:
• What is a business model
• Business model examples (exercise)
• What makes a great business model
• Build your own business model (exercise)
• Q&A
-----------------------------------------------------------------------------
SPEAKER BIOGRAPHY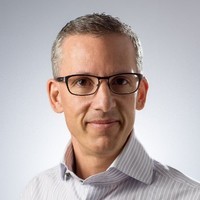 Thierry Ackermann | CTO/CIO/COO | Business Transformation Leader | Coaching & Mentorship
Thierry is a CxO and business transformation leader with international experience. He worked in senior tech and business leadership positions in Switzerland, Belgium, Ireland and UK/US, covering the entire arc from strategy development to daily operations. He has a deep understanding of how business functions operate, and how global issues and technological developments affect people in large and small organisations.
Thierry is advising, coaching and mentoring clients at all levels of the organisation, from young talents to senior executives through to board members. His engagement style is pragmatic and solution-driven, giving his clients a safe place to explore their topics, raise awareness and establish practical and actionable solutions.
LinkedIn Profile: linkedin.com/in/thierryackermann
-----------------------------------------------------------------------------
For overseas delegates who wish to attend the event please note that BCS does not issue invitation letters.
-----------------------------------------------------------------------------
THIS EVENT IS BROUGHT TO YOU BY: BCS Business Change and BCS SPA Specialist Groups
Visit
https://www.bcs.org/membership/member-communities/business-change-specialist-group/
http://www.bcs-spa.org/index.php