Joint event between BCS SIGiST & BCSWomen.
Watch the video
Synopsis
Are you considering a move into QA but don't know where to begin? Have you decided you want to move into testing from another industry?
In celebration of International Girl's in ICT Day, join BCS SIGiST for a joint event with BCSWomen on Friday 23rd April @ 5 PM as we hear from tech professionals sharing their own career stories and giving advice on how you can successfully navigate your own journey.
About the speakers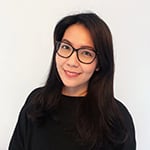 Marie Drake
Currently a Quality Engineering Manager at Zoopla, Marie is a software tester with 7+ years of experience focusing on test automation, leadership and mentoring team members with the goal that quality is everyone's responsibility. She is also a tech blogger at mariedrake.com, an accessibility advocate, a Cypress Ambassador and co-organiser of the Cypress UK Community meetup group and an online instructor at Ministry of Testing and Test Automation University.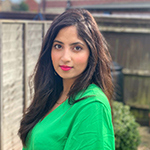 Tania Mahmood EngTech MIMechE MWes
Tania is a Graduate Engineer at Aveva. After earning a BEng (Hons) Mechanical Engineering degree, she undertook a two-year technical graduate scheme at AVEVA. Since completing the graduate scheme (January 2021), she has accepted a full-time role as a Junior Cloud DevOps Engineer at AVEVA. Her proudest achievement to date is achieving an EngTech accreditation from the Institution of Mechanical Engineers, and winning a gold medal for a science project in the energy category by defeating participants from 69 countries. Tania is very passionate about STEM and loves supporting the next generation wherever she can, to enthuse them towards a STEM career.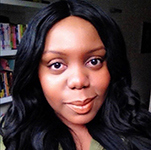 Nicola Martin MBCS
Nicola is currently working in the AI and Data Science field as Head of Quality at Adarga. Nicola has many years of experience focusing on quality for high profile tech projects. She specialises in working with companies to build high-performance teams, create strategies, improve processes, and create high-quality deliverables for customers. Nicola is passionate about increasing diversity and inclusion in software engineering. She mentors and coaches professionals wanting to change careers and others wishing to develop their career. She is a committee team member for BCSWomen and the Special Interest Group in Software Testing (SIGiST) and mentors for the BCS and The Association For Black & Minority Ethnic Engineers (AFBE-UK).
Our events are for adults aged 16 years and over.
This event is brought to you by: BCS Software Testing specialist group and BCSWomen