Fireside chat, the BCS Green IT SG's first informal discussion event, a conversation.
Watch the video
Synopsis
Fireside chat, the BCS Green IT SG's first informal discussion event, a conversation between our Vice Chair John Booth and Jonathan Evans from Total Data Centre Solutions Ltd on the topic of Sustainable and Energy Smart Data Centres.
Jonathan can outline strategies to reduce your IT carbon footprint and power bills.
About the speakers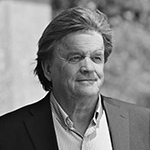 Jonathan Evans - Total Data Centre Solutions
Jonathan Evans formed Total Data Centre Solutions 20 years ago and for the last 10 years it has specialised in lowering the carbon footprint of IT/Datacenters. He has gathered an international team of experts around him at TDCS who specialise in different aspects of datacenter operations. TDCS offers a range of technologies and datacenters that reduce the carbon footprint of data processing including 'carbon positive' datacenters, immersion cooling and battery storage/microgrid solutions.
Ten years ago Jonathan assisted in the formation of Green Mountain Data Centre, a datacenter in an ex NATO bunker near a fjord in Stavanger, running on hydro power and cooled by the fjord, raising the profile of Norway as a data centre destination with the Norwegian Government and Green Mountain internationally over three years and sourcing multi-megawatt enquiries. As a result, Green Mountain are now a successful colocation company having huge impact on the datacenter carbon footprint.
He worked with LuxConnect, in Luxembourg, over three years as they created unique offering in the center of Europe including the KioWatt trigeneration plant that powers and cools one of the datacenters. He worked in collaboration with the Luxembourg Government in promoting Luxembourg as a fintech destination. He currently advises Award winning EcoDataCenter in Sweden, the 'climate positive' data center, built of wood and powered by hydro and wind turbines. Server waste heat is re-used in the local community.
Jonathan has written numerous articles in the sector and in his spare time he has designed and built a hybrid narrowboat running on batteries. 

John Booth - Vice Chair, Green IT specialist group
John Booth is a well-known figure in EU data centre circles, primarily for his role as reviewer for the EU Code of Conduct for Data Centres (Energy Efficiency) (EUCOC) programme and his work with the Certified Energy Efficiency Data Centre Award (CEEDA) which assesses data centres to a subset of the EUCOC best practices.
He is also the Chair of the Data Centre Alliance's (DCA) Energy Efficiency & Sustainability steering group, shaping the DCA's policy on these topics as well as providing support to the DCA in other steering groups and the Alliance's wider activities.
He is the Vice Chair of the BCS Green IT specialist group. He also represents the BCS/DCA/Carbon3IT Ltd on the TCT7/3 committee that works upon the EN50600 Data Centres Design and Build Standards and KPI's (PUE ETC).
He runs his own Green IT consultancy, Carbon3IT Ltd, providing support to organisations that are preparing to adopt various data centre standards including the more general standards such as Quality, Environment, Business Continuity, Information Security, and Energy Management. They also provide specialist niche consultancy in the field of Green IT. Carbon3IT Ltd has recently completed work on the EURECA project, www.dceureca.eu , this EU funded project was rated as "exceptional" by the EC and dealt with the procurement of green data centres and services for the EU public sector.
John has recently been appointed by Green IT Amsterdam to provide programme management for the CATALYST project. 
John is a lead auditor for ISO50001: (2011/2018) Energy Management Systems and ISO 22301 Business Continuity Management Systems, is a Certified Data Centre Audit Professional CDCAP TM (Recert 2018) and is an ESOS registered Assessor.
He is the executive director of Sustainability for London (SFL), a not for profit organisation that assists organisations in London to meet their ICT sustainability goals. He is also the Technical Director of the National Data Centre Academy, which hopes to provide practical technical training to the data centre community in the near future.
Our events are for adults aged 16 years and over.
This event is brought to you by: BCS Green IT specialist group