What happens to contracts and assets as a result of merger, acquisitions and divestiture activity?
Watch the video

Synopsis
What happens to contracts and Assets as a result of merger, acquisitions and divestiture activity?
Merger, acquisition and divestiture of businesses or products and services have a significant impact on day to day business after the deal has been signed. How do you ensure you remain compliant and still receive the full service whilst you get your house in order aligning to the contract and asset changes?
In this presentation, I will discuss
What happens under MAD conditions
How you continue BAU whilst major transformation and transitions are happening with infrastructure, products and services
What you will need to do with assets (software and hardware), contracts, and the configuration management database (CMDB)
About the speaker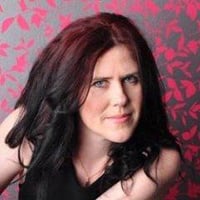 Marilyn Birt has over 25 years of experience in IT and Telecoms across multiple sectors and is currently the vice-chair of the BCS SM-ITAM specialist group. Working as a consultant for nearly 20 years in outsourcing on either the delivery side or client-side of the deals. For the last 15 years, Marilyn has specialised in the commercial and procurement side of these deals, managing strategic partnerships and the contracts that deliver these 3rd party services.
Our events are for adults aged 16 years and over.
This event is brought to you by: BCS Service Management and IT Asset Management (SM-ITAM) specialist group