This year's BCS SM-ITAM Annual Lecture is presented by David Cannon, Founder Director of SynXeos and ITIL author.
Watch the video
Synopsis
To celebrate the publication of his new book, Acquiring and Managing Cloud Services, David Cannon will be discussing how cloud is a critical component in Digital and IT strategies for all organisations that are seeking to remain competitive in an increasingly volatile, complex, uncertain and ambiguous times.
The majority of cloud publications thus far have been written by Cloud providers and are targeted at technologists. David's new publication and certification takes a different approach – it is written for IT and business leaders. This has been a collaborative effort with industry leaders as well as with AWS and Azure.
In his Lecture for the BCS, David will talk through:
An overview of the cloud consumer journey:
Migrating to Cloud requires a change in both thinking and operations
The major risks involved in using cloud services and how to avoid or manage them
Overview of the most important concepts:
Bringing it all together: achieving business value for Cloud
About the speaker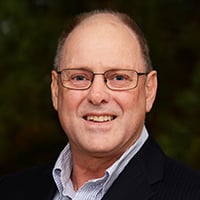 David Cannon
David Cannon is a recognized global thought leader on IT Strategy, Digitization, and Service Management. Over 30 years, David has worked for HP, Forrester and BMC, consulting across industries including finance, healthcare, manufacturing and aerospace, including companies such as Boeing, Nasa, Roche, Disney, and Lubrizol.
He has authored several industry publications, most recently as Lead Editor of ITIL®4 Digital and IT Strategy and a soon to be announced Cloud management book. David's major focus and passion is helping IT leaders shape how to use technology to create business value.
Dave now works as a consultant and is a Director of SyneXeos UK and Executive Vice President of nfiniti3 in the U.S.
SyneXeos is a boutique consulting firm, focused on Service and Product Management for a Digital age: Digital Strategy and Transformation, Agile Service Management and Operations, Cloud, and Service Tooling.
Our events are for adults aged 16 years and over.
This event is brought to you by: BCS Service Management and IT Asset Management (SM-ITAM) SG