BCS South Yorkshire branch would like to host our AGM, as well as a really interesting talk by Holly Grace Williams.
Watch the video
Synopsis
Holly will look at cybersecurity from the hackers' point of view and will discuss the different kinds of security testing that are available, looking at the strengths and weaknesses of each approach, before digging into how to get the most out of your security testing programme. She'll cover how automation can free up your humans to focus on the things they're good at and how automation can be used to direct their focus to where it is best spent. She'll also give some examples of where automation has led to problems when hacking things.
She'll cover how trying to make your testing programme exactly match the actions cybercriminals would take is not always the best approach. Plus some stories of breaking into things, from airports to banks.
This presentation should be interesting to anyone who:
Builds software and networked systems and wants to make sure they're secure, or
Wants to break into computer systems for a living.
About the speaker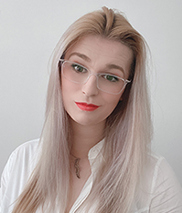 Holly Grace Williams
Holly is the founder at Akimbo Core, addressing weaknesses in traditional approaches to security testing by using penetration testing techniques to continually assess a company's risk profile. She has 14 years of experience in leading security teams, with her early career spent in the military working as a Site Security Officer, then working at different security organisations.
Holly has delivered many talks and workshops about cybersecurity and security testing awareness throughout her career, focusing on cybersecurity training for SMEs (including staff security awareness training) and tailoring her talks and workshops to an organisation's needs. She has spoken about cybersecurity, as security awareness on BBC Breakfast and Sky News, and many events, for example, Infosecurity Europe, TEISS, and Scot-Secure. She was included as one of SC's "Women of Influence" in the "30 Top Cybersecurity Leaders" of 2019 and 2021 and was awarded Computing's Security Woman of the Year 2018.
Holly has completed an MSc in Information Security at Cardiff University, achieving a Distinction, and has achieved many different certifications, including CREST Certified Web Application Tester (CCT-App), CompTIA Pentest+, CompTIA Network Vulnerability Assessment Professional.
Our events are for adults aged 16 years and over.
This event is brought to you by: BCS South Yorkshire branch