Research Data Scotland: Enabling access to data for research in the public good BCS Health and Care Scotland.
Watch the video
Synopsis
Research Data Scotland is a new organisation that aims to make accessing data for research in the public good easier. We are building data around people, places and businesses, using existing secure technologies and ethical processes. This talk will lay out the potential for improving wellbeing through wider use of data, how we're keeping information secure and deidentified, and our plans for making data access and use better for researchers.
About the speaker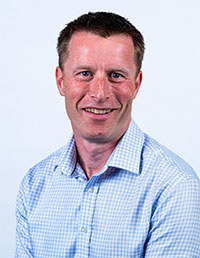 Roger Halliday, Chief Statistician, The Scottish Government and Interim CEO of Research Data Scotland
Roger Halliday is the Scottish Government's Chief Statistician. He started as Chief Statistician in November 2011 worked as the Chief Data Officer in Scottish Government up to March 2020 when he took a role leading the Government's Covid Analysis Team.
He qualified with a degree in statistics in 1993 from St. Andrews University and joined the Government fast stream as an assistant statistician. He worked for various UK Government Departments and at the Scottish Government in a number of statistical and policy making roles.
He currently leads Research Data Scotland, which was established in 2020 to enable innovation in the public good through access and linkage of data around people, places and businesses. He became an honorary Professor at the University of Glasgow in 2019.
Our events are for adults aged 16 years and over.
For overseas delegates who wish to attend the event, please note that BCS does not issue invitation letters.
This event is brought to you by: BCS Health and Care Scotland