​Join us as we look at Ethics for Artificial Intelligence.
Speaker
Dr Aisha Naseer
Agenda
19:00 - Event starts
Synopsis
The benefits of Artificial Intelligence (AI) have taken some time to filter into our everyday lives since its inception in the 1960s. Nonetheless, using the ever-growing stores of data about ourselves, AI systems are involved in making decisions that affect us directly. From retail to finance, from healthcare to education, the impact of AI grows ever more widespread, with many more prototypes currently under active development. Mature disciplines, such as medicine or the law, have evolved codes of ethics to guide practitioners and prevent wider harm.
There is now a vital demand to evaluate AI systems based on whether they can be deployed ethically, in line with the values of fundamental importance to society. Can AI development be made fair, accountable and transparent? If not, then this may be the biggest risk to progress in this emerging field.
About the speaker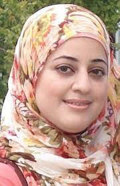 Dr Aisha Naseer leads on AI Ethics Research at Fujitsu Research Europe and regularly contributes to bodies such as the EU AI Alliance and the IEEE Global Initiative on Ethics of Autonomous and Intelligent Systems. She will explore some of these ideas using current examples where AI deployment has faced ethical challenges. Complex requirements around trust will be explored and information about current work on training and frameworks will be shared with the group.
Our events are for adults aged 16 years and over.
This event is brought to you by: BCS Wolverhampton branch