Join us as we look at the science of spear-phishing attacks.
Watch the video
Speaker
Lauryn Cash - Product Marketing Manager, Armorblox
Synopsis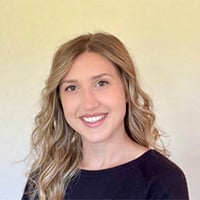 Phishing emails occupy a unique place in our society. Their concept is simple enough for anyone - from layperson to security expert - to understand. However, if you thought this simplicity would translate to easier & more universal phishing protection, nothing could be further from the truth.
In this talk, we will take a dive into the science of spear-phishing attacks to understand why a high percentage of individuals still fall for these attacks.
Turn in to learn:
Quick history lesson and science behind phishing attacks
Highlight how phishing attacks exploit our cognitive biases and force us to 'click before thinking'
How a change in email security can help stem the phishing tide.
Our events are for adults aged 16 years and over.
BCS is a membership organisation. If you enjoy this event, please consider joining BCS. You'll be very welcome. You'll receive access to many exclusive career development tools, an introduction to a thriving professional community and also help us Make IT Good For Society. Join BCS today.
For overseas delegates who wish to attend the event, please note that BCS does not issue invitation letters.
This event is brought to you by: BCS Cheltenham and Gloucester branch