We look at portfolios in government.
Watch the video
Download the presentation slides (PDF)
Synopsis
Delivering projects and programmes in government gets more complicated every year. The work needed to deliver high-profile policies such as Net Zero will impact us all in our work and domestic lives. It will include multiple projects and programmes in the public and private sectors and will require over-arching portfolios to ensure the strands of these transformations hang together.
In this talk, Chris Battersby from the National Audit Office (NAO)'s Major Projects Delivery group will run through the NAOs' insights into how 'portfolio thinking' can help us tie together projects and programmes through effective information, planning, risk management and governance to ensure overall goals are achieved and strategies delivered.
Chris will draw on the NAO's back catalogue of reports and investigations into government portfolios, programmes and projects, including the recent Framework to Review Portfolios, to pull out lessons we can all apply in our work as project professionals.
About the speaker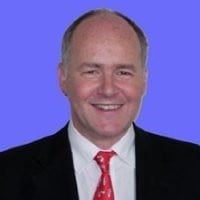 Chris Battersby, The National Audit Office
Chris Battersby started his career as a COBOL programmer, then moved into IT management at Philips Electronics. Management consultancy at Deloitte saw Chris travelling around Europe and the US managing major projects and developing lean and agile techniques to make project delivery more effective and less "techie".
Advising the Government Digital Service on Agile opened Chris' eyes to the government's need for good practice, and in 2014 he joined the NAO as an auditor. He has since reported on major government programmes including Universal Credit, the Emergency Services Network and the United Nations' SAP rollout and developing guides for his fellow auditors.
Our events are for adults aged 16 years and over.
BCS is a membership organisation. If you enjoy this event, please consider joining BCS. You'll be very welcome. You'll receive access to many exclusive career development tools, an introduction to a thriving professional community and also help us make IT good for society. Join BCS today. 
For overseas delegates who wish to attend the event, please note that BCS does not issue invitation letters.
This event is brought to you by: BCS Project Management specialist group (PROMS-G)