This year's Karen Spärck Jones lecture will be a virtual event with three speakers who will talk about their research.
Host
Carron Shankland, University of Stirling
Speakers
Dr Karen Renaud, University of Strathclyde
Dr Kelly Widdicks, Lancaster University
Professor Lynn Kaack, Hertie School
Agenda
16:00 - Lecture commences
17:30 - End of lecture
Synopses
Professor Dame Wendy Hall will introduce the talks.
Dr Karen Renaud: Nudge, Sludge and Dark Patterns
All of us can be influenced by so-called nudges and sludge ("dark patterns") to take particular actions online. I'm going to introduce these two concepts, provide some examples, and then talk about how dark patterns can be used to deceive us. I will also talk about a project I'm involved with investigating how young learners perceive and detect online sludge. We are hoping to design an intervention that can forewarn and forearm them so that they are not likely to fall into the traps dark patterns create.
Dr Kelly Widdicks
Digital technology forms between 2.1-3.9% of global greenhouse gas emissions. In this talk, Dr Widdicks will discuss the complexities surrounding the environmental impact of digital technology, the threats posed to increase these impacts, and the efforts required to align the digital sector with global carbon targets.
Professor Lynn Kaack
Climate change is one of the most pressing issues of our time, and addressing it will require rapid, systemic approaches involving technology, policy, and society. Artificial intelligence (AI) and machine learning (ML) offer new techniques that are driving innovation across many sectors, and as such have a multi-faceted relationship with climate change. This talk will provide an overview of how different AI technologies can play a role in supporting climate change efforts. We will also cover how AI can affect climate action in negative ways, and discuss the compute-related emissions footprint associated with the technology.
About the speakers
Dr Karen Renaud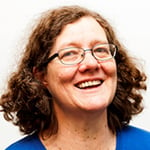 Karen Renaud is a Scottish Computing Scientist working on all aspects of Human-Centred Security and Privacy. She was educated at the Universities of Pretoria, South Africa and Glasgow. Her research been funded by the Association of Commonwealth Universities, the Royal Society, the Royal Academy of Engineers and the Fulbright Commission.
She is particularly interested in deploying behavioural science techniques to improve security behaviours, and in encouraging end-user privacy-preserving behaviours. Her research approach is multi-disciplinary, essentially learning from other, more established, fields and harnessing methods and techniques from other disciplines to understand and influence cyber security behaviours. 
Dr Kelly Widdicks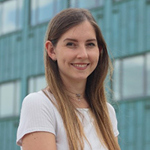 Kelly Widdicks is a Lecturer in Computer Science at Lancaster University, specialising in sustainable and responsible digital technology. She is uniquely skilled in programming (Java, C#, Python), quantitative and qualitative data analysis, Human-Computer Interaction (HCI) and User Experience (UX) research, and writing and presenting.
Kelly has a passion for sustainability and equality, diversity and inclusion, and aims to drive the computing sector in ways which benefit society and the environment. Kelly recently published a paper on the Climate Impacts of ICT and will be speaking about this research in her talk.
Professor Lynn Kaack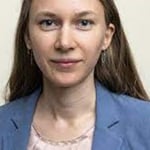 Lynn Kaack is Assistant Professor of Computer Science and Public Policy at the Hertie School. Her research and teaching focus on methods from statistics and machine learning to inform climate mitigation policy across the energy sector, and she also has an interest in climate-related AI policy.
She is a co-founder and chair of the organisation Climate Change AI, and a member of the Austrian Council on Robotics and Artificial Intelligence, which is an advisory board of the Austrian Ministry for Climate Action.
Previously she was Postdoctoral Researcher and Lecturer in the Energy and Technology Policy Group at ETH Zürich. She obtained a PhD in Engineering and Public Policy and a Master's in Machine Learning from Carnegie Mellon University, as well as a MS and BS in Physics from the Free University of Berlin.
This event is brought to you by: BCS Academy of Computing