Join us as we take a look at remote project management with Allan Thomson from NHS England.
Watch the video
Download the presentation slides (PDF)
Synopsis
This virtual world is the new norm, along with hybrid ways of working. Face-to-face interactions within projects are largely lost for now. We will have to manage projects in this way for the foreseeable future. The demand for projects will increase as organisations strive to catch up. Projects will continue to be risky and the demands on project managers will increase.
The challenges that project managers face will continue - challenges such as:
Workload and having to do more with less
Technology and being comfortable with it
The importance of communication
The importance of leadership and team management in this virtual world
The importance of a tried and tested project management in this new world.
The talk will also include practical tips for project managers, project sponsors and project teams.
About the speaker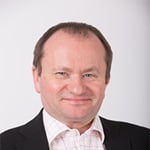 Allan Thomson, NHS England
Allan Thomson is a results-driven, PRINCE2-qualified Project Manager with over 25 years of project, programme management and PMO experience. He is particularly adept at the implementation of PRINCE2, Microsoft Dynamics, risk management, business implementation, new product development, business improvement, software implementation and change management.
Allan is an experienced Project Leader who through collaboration techniques integrates and leads teams to achieve business objectives. He has gained experience in agile delivery methods and their inclusion into PMO reporting. Alan also has knowledge of ITIL service delivery management, and how it integrates with project management.
Our events are for adults aged 16 years and over.
BCS is a membership organisation. If you enjoy this event, please consider joining BCS. You'll be very welcome. You'll receive access to many exclusive career development tools, an introduction to a thriving professional community and also help us make IT good for society. Join BCS today. 
This event is brought to you by: BCS Project Management SG (PROMS-G)