This will be presented by five panellists providing their perspective about women in consulting.
Watch the video
Synopsis
With this event we bring a panel of five highly successful women in consulting to bring us her perspective The panel is composed of successful consultant leaders and successful women that have moved into consultancy recently. The panellists will bring their own perspectives about women in consulting, especially after the global pandemic with the wide adoption of remote working policies.
About the speakers
Andrea Palmer (Chairwoman BCS Women) - Principal Consultant at Infosys Consulting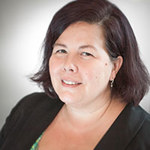 Andrea's career spans over 20 years and her career has spanned programming, analysis, project management, technical delivery, business change and consultancy within the energy, telecoms, and retail sectors.
She has a degree in Science (biology/chemistry), second degree in Psychology and an MBA. Andrea feels passionately about encouraging and supporting women in technical roles through mentoring, coaching, speaking at events and is a co-author of Women in Tech which she wrote with 5 fellow BCS Women. In 2021 she was voted CW 4th Most Influential Woman in Tech UK.
Jo Stansfield - Founder & Director - Inclusioneering Limited

Jo began her career as an engineer, developing enterprise software for global industry, spanning oil & gas, automotive, aerospace and marine sectors.
Having pivoted her focus from the technical to human dimensions of engineering, Jo now works as a business psychologist. She retrained with an MSc in Organisational and Business Psychology, with thesis research topic "Lessons for Gender and Racial Diversity within Technology".
Jo is Founder and Director of Inclusioneering Limited, a social enterprise offering Diversity, Equity and Inclusion consultancy in the technology and engineering domains. Alongside this, Jo holds a number of voluntary positions including committee member of BCS Women, and Fellow of AI ethics and audit charity, ForHumanity.
Kate Spalding - Head of Government – Proteus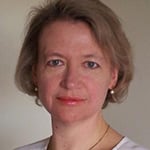 Kate has been in Consulting for over 30 years and has successfully led many Public Sector consultancy programmes for Proteus, KPMG and Atos as well as heading up consulting practices in the UK and Northern Europe.
Her experience has spanned management, technical, cyber and digital consultancy and is she is passionate about making strong links between technology and business. Kate has been privileged to work on some unique and ground breaking programmes – including Government inquiries, the Syrian Refugee programme and Police transformation.
Kate recently sat on the board of the Management Consultancies' Association where she has set up and chaired the Public Sector Working Group, and remains a regular key note speaker and advocate for the industry including the new Chartered Management Consulting Award.
Kate has 4 children – and since they have now all left home, she needed a new and bigger challenge – joining Proteus, a data-driven management consultancy with a remit to establish a new way of consulting in Government.
Rebecca George - Independent Chair Skills Reform Board - Department for Education and Immediate Past President of the BCS, The Chartered Institute of IT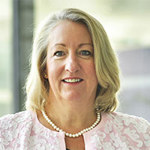 Rebecca George has worked with Public Sector clients for the last 20 years, focusing on digital transformation and leveraging data.
Until recently Rebecca was Managing Partner, Government and Public Services at Deloitte – running the business across 25 countries. She was also on the Board of the City Mental Health Alliance
Rebecca is the Independent Chair of the Skills Reform Board for the Department of Education, overseeing reform in further education, technical education and life long learning. She was honoured with an OBE in 2006 for her work with the Government on sustainable communities.
Roberta Carter - Head of People for Consulting at PwC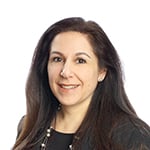 With 30 years of Consulting experience and a background in health technology, Roberta has developed her career to focus on delivering value from M&A - from integration, to carve-outs to standalone post deal value creation.
This work spans a broad range of deal types, geographies and industries, although health & life sciences remain an area of expertise. In addition to the commercial aspects of this work, strong governance, sensitive people and political factors and robust programme management are all key factors.
In addition to her client work, Roberta is the Head of People for Consulting at PwC. PwC Consulting's strategy is to deliver issues led, asset backed, digitally enabled transformations for clients, in line with our purpose of building trust and solving difficult problems.
As Head of People, Roberta shapes Consulting's strategic people priorities, supporting consultants to navigate a range of challenges, understand the learnings of the past and develop ways forward. Over the past 2 years, this has included response to the pandemic, continuing work related to diversity and inclusion, focus on wellbeing, cultural and leadership behavioural development.
Roberta attended The University of Chicago and has lived in the UK for 30 years. She joined PwC in 2017 having previously been with KPMG. She is a Chartered Management Consultant. Roberta is married with 2 children living in North London.
Our events are for adults aged 16 years and over.
For overseas delegates who wish to attend the event, please note that BCS does not issue invitation letters.
BCS is a membership organisation. If you enjoy this event, please consider joining BCS. You'll be very welcome. You'll receive access to many exclusive career development tools, an introduction to a thriving professional community and also help us make IT good for society. Join BCS today. 
Enjoy a 20% BCS discount on membership using BCSCONS20
CPD credits:
This event counts for two hours towards your CPD. More information is available at www.bcs.org/cpd.
This event is brought to you by: BCS Consultancy specialist group