Can you help change the world through leadership?
Closing the Digital Divide: IT leaders can address social mobility, education and employment needed for UK plc's growth and break the chain of lack of talent and jobs.
Watch the videos
Synopsis
Why is the Digital Divide being such an important topic for IT Leaders and leaders in general? The pandemic has highlighted that not everyone has a choice to be part of the digital world, and the gap continues to widen. Those who lack digital resources and know how are effectively being excluded, and this situation is affecting all segments of the population.
This event will discuss how the Digital Divide also impacts social mobility and extends into education and employment gaps, and ultimately into financial poverty. There is a need to develop the right digital/tech skills and without them, both businesses and those seeking work will be severely impacted. According to the Digital Poverty Alliance, 82% of jobs in the UK require digital skills. One of the side-effects is that UK plc do not have the jobs that provide the experience needed for growth.
How do we start to break this vicious cycle?
About the speakers
Shakeeb Niazi CITP FBCS FIoEE FIET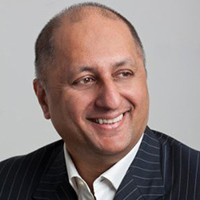 An experienced business leader, Shakeeb has over 38 years of delivering business transformation within emerging digital technologies, whilst employing a rigorous business process. This pathway has positioned Shakeeb's passion for technology and innovation. Which is only equalled by his desire to make a difference in the world and has fuelled the founding of S.E.E.D, The Society for Entrepreneurial Education & Development, a registered charity. 
Shakeeb is deeply passionate about narrowing the gap between the privileged and the disadvantaged through the provision of technology, digital, business, and by offering a pathway into employment, via mentoring, traineeship, and employability skills. His work supports those with ambition and vision to build a career and a business that not only provides success in real terms but is rooted in a "Pay it Forward" culture.   
His corporate achievements include leading technology innovation and improvement programmes, one of which saved his client more than £10m. Shakeeb's extensive knowledge of 'Big data' has enabled him to drive innovation and enhanced insight into understanding data, which is extremely relevant today.   
Shakeeb is a valuable Mentor and Judge for IET, BCS, MassChallenge, FFWDLondon, along with mentoring at Kingston, London Met, and Greenwich Universities. Additionally, he is a Prince's Trust Business Mentor, STEM Ambassador, Tech London Advocate, and he has recently been appointed as an Ambassador to the Digital Poverty Alliance. 
He holds 3 fellowships with: FBCS - BCS, The Chartered Institute for IT, FIET - The Institute of Engineering and technology, and FIoEE - The Institute for Enterprise & Entrepreneurship. 

Barry Matthews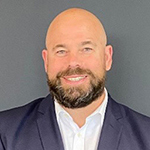 Barry is the SVP Deputy Group General Counsel and Director of Government Relations, UK & EMEA for Meggitt plc. His role includes oversight of Group M&A and dispute resolution and the legal and commercial needs relating to UK & EMEA sites.
The Legal Social Mobility Partnership (LSMP) created by Barry won UK Legal CSR Programme of the Year award in 2016. The LSMP evolved into a registered charity (Social Mobility Business Partnership – www.smbp.org.uk) and increased its focus to provide students experience of business in its widest sense and lifetime career mentoring.
The SMBP was awarded the 2018 UK Social Mobility Leadership award in its first year of existence and now facilitates 600 student places annually across the UK and access to lifetime career mentoring and job opportunity notifications for its 2000 plus alumni through its SMBP Student App.
Barry founded Lexjam Consulting (LJC) in 2019 to assist law firms with building stronger and enduring relationships with their clients and building the business development acumen of their employees.
Barry sat on the board of the Solicitors Regulation Authority for 6 years ending in January 2022. He is also a member of the DCMS Tackling Loneliness Taskforce and the City of London/HM Treasury/BEIS Social Mobility Taskforce.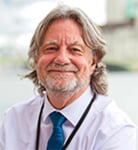 Paul is the CEO of the Learning Foundation and Digital Poverty Alliance. Paul has worked within the NGO sector for 35 years. The last 20 years have seen a closer focus on education from helping to set up the British Council for School Environments to leading a British education NGO in Vietnam for 7 years. Paul has seen first-hand the power that the right intervention in education has to profoundly change lives and believes strongly in transparency and ensuring that genuine change is delivered.
The Learning Foundation is now 21 years old and works directly with schools looking to introduce technology into learning as part of their toolkit for teachers and students. We have three watchwords for every programme: Equitable; Effective and Sustainable.
In 2018 Paul launched Digital Access for All with a powerful group of organisations aimed at ensuring that every school-aged child in the UK has the access, skills and support that they need to the digital world at home for learning and life. The pandemic demonstrated just how important that ambition was and continues to be; and Paul and the team are now working hard to respond to urgent need and focused on a sustainable, strategic response to this issue through establishing the Digital Poverty Alliance with Currys PLC and the Institution of Engineering & Technology and an expansive community of individuals and organisations with a shared purpose – to end digital poverty once and for all by 2030.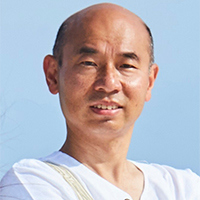 Freddie is Chief Technology Officer at Times Higher Education. He is a disruptive, networked and agile leader who has worked in Singapore, US and UK across many industry sectors. He helped transformed the publishing industry to digital pioneering the use of NoSQL technologies.
He started the #JoiningtheDots initiative to join up across technology and other communities to address digital inclusion, become a Community Board member of the Digital Poverty Alliance, and Chair of the BCS Digital Divide Specialist Group. Most recently he joined the BCS Influence Board to formulate strategy and actions in addressing its key strategic priorities on Professionalism, Diversity and Inclusion, Net Zero and Digital Divide.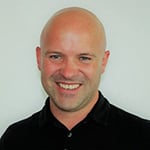 Chris leads on social impact at Nominet, implementing a wide range of initiatives, philanthropic grants and partnerships addressing some of today's most pressing social issues related to technology and digital including www.rebootproject.uk, www.thisishow.uk and #RESET online mental health.
Chris sits on the Data Poverty APPG, works with government online harms team developing the safety tech sector in the UK. Chris is also a member of the GLA Digital Exclusion Task force, and a Digital Poverty Alliance Ambassador. Recently Chris co-founded Agencies For Good and the Click Zero campaign to zero rate essential online services.
Our events are for adults aged 16 years and over.
BCS is a membership organisation. If you enjoy this event, please consider joining BCS. You'll be very welcome. You'll receive access to many exclusive career development tools, an introduction to a thriving professional community and also help us make IT good for society. Join BCS today.
This event is brought to you by: BCS IT Leaders forum and BCS Digital Divide specialist group in association with S.E.E.D - The Society for Entrepreneurial Education and Development, ESMA - Employers Social Mobility Alliance, DPA - Digital Poverty Alliance and Nominet