10 questions to ask your cloud service providers.
Watch the video
Download the presentation slides (PDF)
Synopsis
Migrating your IT infrastructure to the cloud changes the threat and vulnerability landscape and enables the use of a broad range of best practice security processes and tools. The presentation aims to enable the non-technical person to have a deeper understanding of cloud security and to know what questions to ask cloud providers, MSPs and professional services companies. Based on the AWS Well-Architected Framework security pillar the presentation covers the following topics:
Setting the context for cloud security.
The shared responsibility model.
AWS well architected security, IAM, detective controls, infrastructure protection, data protection, incident management.
Cloud vulnerabilities.
Cloud vs on prem security, the approach.
Why is cloud security different to on prem.
About the speakers
David Pool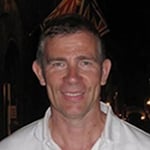 David is an experienced Cloud and Managed Services specialist, with broad experience in the IT industry, currently holding certifications relating to the Public Cloud platforms and ITIL V4 foundation certified. Since 2014, David has focused on creating and delivering workshops and training designed to help businesses benefit from the adoption of Cloud and Managed services. During that time, David has experience of working with cloud MSPs in over 100 engagements.
Barry Turner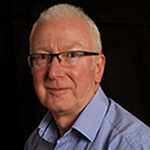 Barry has 30 years sales & marketing experience working with technology, consultancy and print industry companies across UK, USA and Europe. AWS Solution Architect – Associate Level Certified, ITIL V4 foundation certified, ISO27001:2013 Lead Auditor certified, Project Management Professional qualified with specialisation on marketing and go to market planning. Since 2015 Barry has experience of working with 130 cloud MSPs in over 160 engagements.
Our events are for adults aged 16 years and over.
BCS is a membership organisation. If you enjoy this event, please consider joining BCS. You'll be very welcome. You'll receive access to many exclusive career development tools, an introduction to a thriving professional community and also help us make IT good for society. Join BCS today.
For overseas delegates who wish to attend the event, please note that BCS does not issue invitation letters.
COVID-19
BCS is following government guidelines and we would ask attendees to continue to also follow these guidelines. Please go to https://www.nhs.uk/conditions/coronavirus-covid-19/ for more information, advice, and instructions.
This event is brought to you by: BCS Consultancy group