Join the Berkshire branch as they look at Pythons and Grafana.
Speaker
Paul Leroy - Senior Trainer - ROI Training
Synopsis
A look at using enterprise-style infrastructure for maker projects and how to learn new systems that can be used for organisations and hobbyists alike.
About the speaker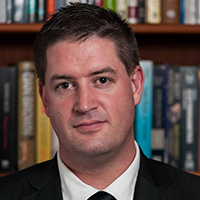 Paul Leroy
Paul is an accomplished IT consultant with over 20 years of technical experience and a background in industrial electrical engineering. Paul holds 7 GCP certifications currently available. He's been a Certified Google Cloud Architect and Data Engineer since 2017 and a Google Authorized Trainer since 2018, and has been a vocal advocate of cloud since 2014, working on multiple projects to help companies move to the cloud. Paul has worked with multiple technologies in the Big Data and Analytics spaces including Tableau, Cloudera and Alteryx. Paul has also been involved in consulting to Google Workspace and Cloud partners in the fields of data science, migration and kubernetes. He runs an on prem 10 node Raspberry Pi K3S cluster with which he has contributed to the Google Managed Prometheus service and has tested integration with the various Anthos services. He has familiarity with many of the peripheral tools like Buildpacks, Skaffold and integration into the larger Google ecosystem.
Our events are for adults aged 16 years and over.
BCS is a membership organisation. If you enjoy this event, please consider joining BCS. You'll be very welcome. You'll receive access to many exclusive career development tools, an introduction to a thriving professional community and also help us Make IT Good For Society. Join BCS today
This event is brought to you by: BCS Berkshire branch