A case study driven look at the problems and potential approaches to performing digital investigations on unusual digital devices.
Speaker
Professor Sarah Morris
Synopsis
With the rise in IoT devices, it is no surprise that such devices are cropping up during criminal, civil, corporate, and intelligence investigations. The media focus users on the security and type of data being transmitted/received by the device. However, the data the device stores are often less secure and provide a wealth of information about your activity.
In Digital Investigation, typically, we focus on what the device can tell us about the user and system behaviour. In this presentation, Sarah will be discussing the research from her past cases, including investigating a Smart Washing Machine. She will discuss how these cases led to her designing and applying research techniques to extract information from the device to help with the active investigations.
Her casework not only led to actionable intelligence, but the research led to Sarah developing a new framework for acquisition which has been used in a range of casework by various investigation units.
About the speaker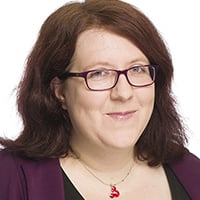 Professor Sarah Morris is a Professor of Digital Forensics at the University of Southampton. Sarah is based in the Cyber Security group within the School of Electronics and Computer Science (ECS), where she was also appointed as ECS Director of Enterprise.
As well as traditional academic activities, Sarah is casework active and has worked on cases assisting law enforcement, civil, corporate, media organisations and celebrity clients. One of her most intriguing cases involved recovering evidence from a smart washing machine. This case led to her being interviewed on BBC World Service and Radio 4. Sarah has also performed a binary level digital investigation of documents to support a CNN exclusive news story relating to Covid-19.
Sarah has had numerous dealings with the government in the field of digital forensics, including being part of round table discussions and giving evidence at the House of Lords Forensic Science Enquiry in 2019. In October 2021, Sarah was appointed to the Biometrics and Forensics Ethics Group (BFEG), a non-departmental public body sponsored by the Home Office.
Our events are for adults aged 16 years and over.
BCS is a membership organisation. If you enjoy this event, please consider joining BCS. You'll be very welcome. You'll receive access to many exclusive career development tools, an introduction to a thriving professional community and also help us Make IT Good For Society. Join BCS today
This event is brought to you by: BCS Cybercrime Forensics specialist group, BCS Women, BCS Hampshire branch and BCS Dorset branch