BCS Consultancy specialist group event.
Speaker
Mike Weston-Burt MA(Oxon)
Agenda
6:25pm - Zoom Opens
6:30pm - Introduction and announcements
6:36pm - Interactive talk with Mike Weston-Burt
7:37pm - Your questions, thoughts, ideas, challenges
8:01pm - Close
Synopsis
Join Mike Weston-Burt to explore a range of techniques for tackling client challenges. Explore why spending time crafting your Challenge Statement is so vital to a great outcome.
Why do we use ice breakers and energisers to get our brains into a childish, playful state. Understand why Design Thinking is such an effective process. Try out a range of Brainstorming techniques live with other participants. Know why Questions are more important than answers in the creative process.
So don't think inside or outside the Box. Get rid of it completely and let your imagination run wild with no constraints.
This will be our last BCS ConSIG event of the year so we anticipate some excellent socialising opportunities for those people attending in-person at BCS London! The speaker will be remote.
About the speaker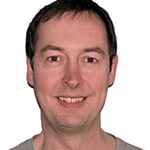 Mike Weston-Burt
Mike Weston-Burt is an eduTainer who's been telling Bad Jokes for over 35 years for a range of consultancy firms. He has taught of 35,000 friends in a range of consultancy topics from Project Mgt, to Innovation and Creativity.
Our events are for adults aged 16 years and over.
BCS is a membership organisation. If you enjoy this event, please consider joining BCS. You'll be very welcome. You'll receive access to many exclusive career development tools, an introduction to a thriving professional community and also help us Make IT Good For Society. Join BCS today
For overseas delegates who wish to attend the event, please note that BCS does not issue invitation letters.
COVID-19
BCS is following government guidelines and we would ask attendees to continue to also follow these guidelines. Please go to https://www.nhs.uk/conditions/coronavirus-covid-19/ for more information, advice, and instructions.
This event is brought to you by: BCS Consultancy specialist group